Nonfiction (MFA)
Time to degree: Three years (38 credits)
Part-time options are available


As a student in the Nonfiction MFA program at Columbia College Chicago, you'll explore the world of nonfiction writing, from autobiographies and essays to memoirs and travel writing—and you'll explore it on your own terms. This growing genre and its many styles and forms blur the line between the journalistic and the literary. With guidance and encouragement from faculty members who understand the nuances of creative nonfiction writing, you'll experiment with different forms and styles.

By developing effective reading, writing, editing, and critical thinking strategies, you'll make your own work even stronger and establish a foundation for creating original nonfiction.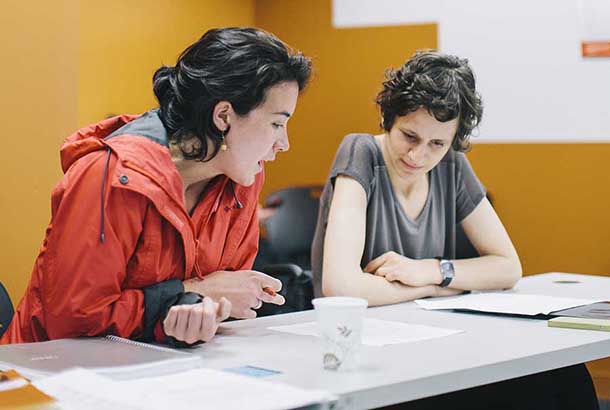 ---
---
During your first year in the Nonfiction MFA program, you'll immerse yourself in writing workshops with fellow students. You'll have professional publishing and teaching opportunities, and you'll take a hard look at writers who inspire you,
studying their creative processes as you work on your craft in a structured environment.
While studying various forms of nonfiction, you'll have opportunities for cross-genre collaboration, working with students and faculty members in both Fiction and Poetry.
As you finish your MFA program, you'll build on your work from previous classes to create a substantial thesis with the help of a faculty member.
But there's so much more: 
Teach as a graduate student instructor or teaching assistant.
Increase your exposure to a variety of professional opportunities through an internship.
Participate in the student-run 33 Reading Series, which features readings by MFA students in Fiction, Nonfiction, and Poetry.
Create reading series, journals, or presses of your own.
---
In Columbia College Chicago's Nonfiction MFA program, you'll foster close working relationships with our award-winning faculty members. These practicing, publishing writers serve as artistic role models who inspire you to take creative risks and guide you as you share your work with the broader literary community. 
Associate Professor Jenny Boully
Our faculty includes award-winning, experimental nonfiction writers:
Jenny Boully
Aviya Kushner
David Lazar
Patricia Ann McNair
Sam Weller
---
Opportunities for Graduate Students
Columbia College Chicago offers several opportunities for graduate students, including scholarships, assistantships, and instructing opportunities. 
---
Columbia College Chicago's Nonfiction MFA alumni write their own stories of success. Many of our alumni publish their own books, move on to teaching positions at prominent institutions, or go on to get PhDs. Others put their writing skills to work for major corporations and industries around the country.
---
Chicago: A City of Writers
Chicago offers a diverse range of literary styles and genres as well as a welcoming environment for new writers. From live lit readings and local printing presses to internships at global companies, you'll enjoy a world of opportunities as a Nonfiction MFA candidate at Columbia College Chicago. 
---
Creative Writing Reading Series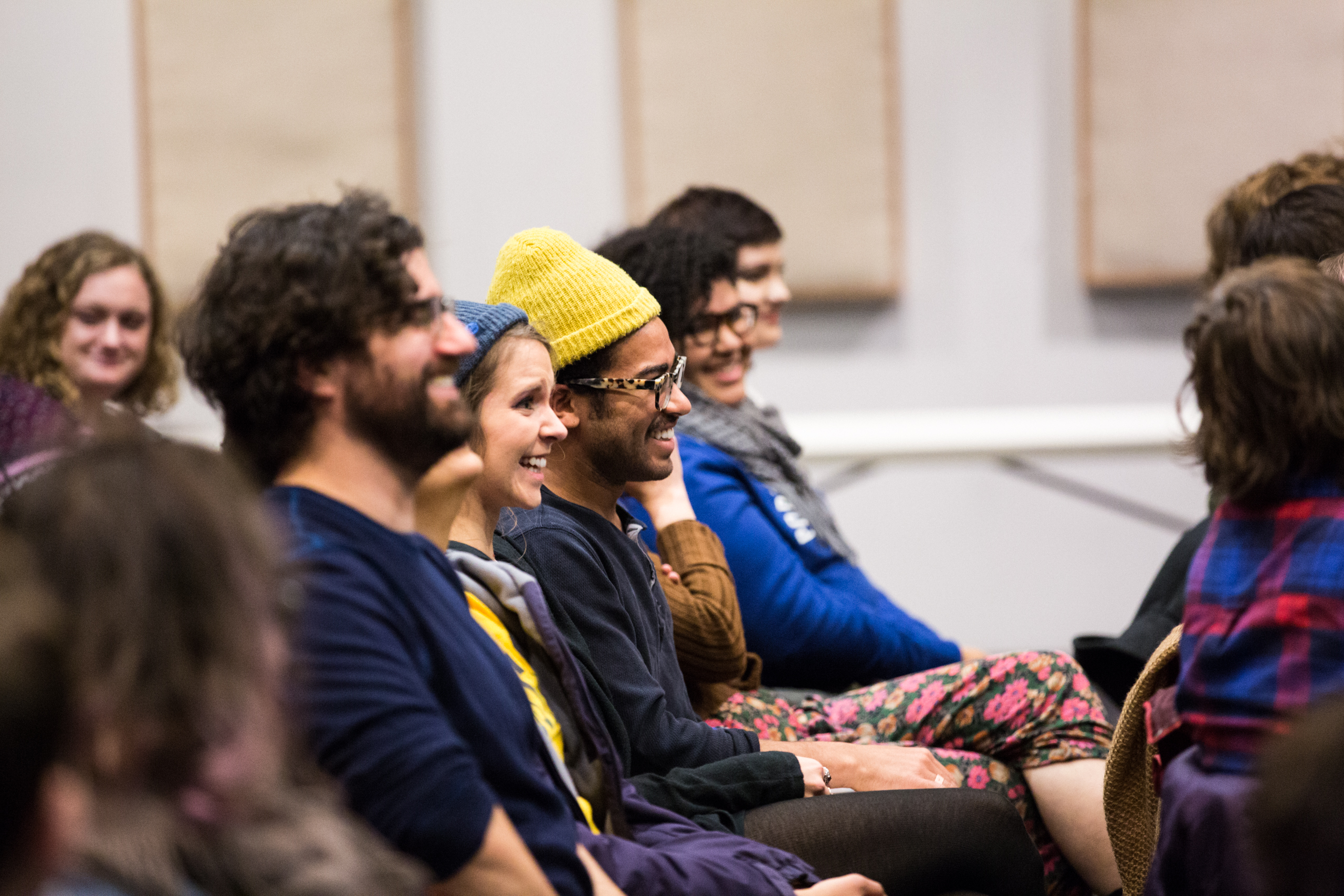 The Creative Writing Reading Series at Columbia College Chicago is one of the most dynamic, aesthetically diverse events of its kind in the city. Hosted by the English and Creative Writing Department, the series attracts prestigious, award-winning writers.

As a graduate student in the Nonfiction MFA program, you'll have a front row seat to these shows and may even get an opportunity to read your own work.