Creativity is Columbia's heartbeat—it drives the academic experience. Columbia knows creativity is an important facet of being a learner and a citizen. Plus, it's a sought-after professional skill that gives students a competitive edge in the job market.
Chicago is in Columbia's name for a reason. From our South Loop campus, students can access museums, theaters, music venues, and galleries—along with connecting to internships and other professional opportunities. If your post-grad aspirations include the city of Chicago, think of your time at Columbia as a four-year head start.
With creativity at its heart, Columbia's programs are also grounded in the Liberal Arts and Sciences. All students complete a rigorous core curriculum—which includes classes in a broad range of subjects like history, literature, science, writing, and math—along with a few classes unique to Columbia.
Columbia's faculty are active in their professions and bring real-world experiences into the classroom. Your classes could be taught by performers coming straight from rehearsal at Second City, or photojournalists on assignment. Columbia professors can connect students to professional opportunities all over the city.
Everyone learns differently. That's why, from your first day on campus, there's a team of academic advisors, tutors, career advisors, and counselors available to ensure your academic and personal experience at Columbia stays positive.
Columbia is proud to call Chicago home, but some students have West Coast aspirations. For those students, Columbia offers Semester in LA (SiLA), where students are immersed in the entertainment industry with classes on a studio lot in the heart of Hollywood.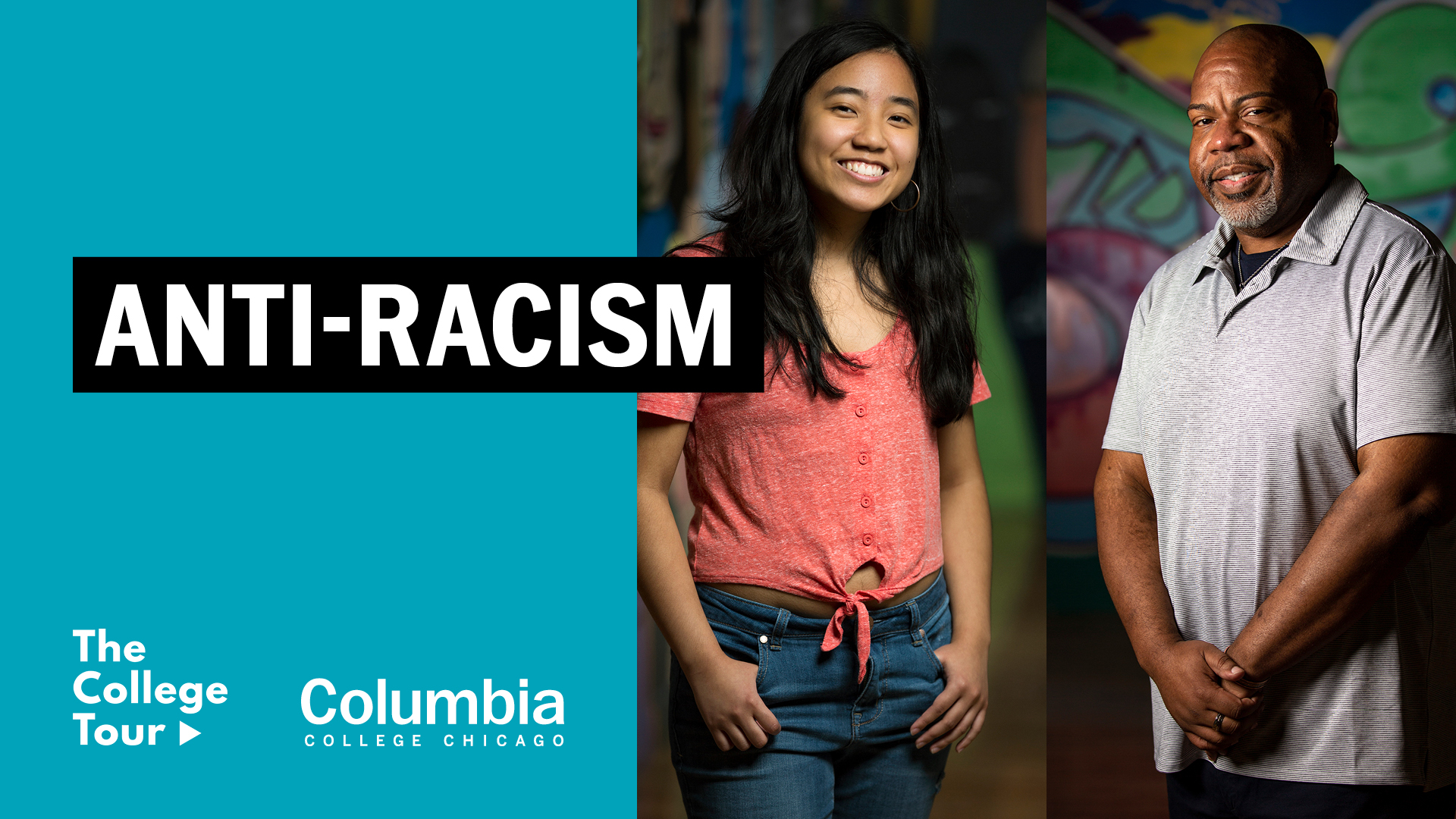 At Columbia, diversity and inclusion are more than just numbers and bragging points. Columbia is doing the work to take institutional action that acknowledges our nation's racist history and works to repair the damage done by decades of bigotry and discrimination.
Being a Columbia student is so much more than sitting in classrooms, studios, or rehearsal halls —there's definitely room for extracurriculars, too. Columbia students have plenty of opportunities to live what they love. Get a look into what your day-to-day life on campus will look like.
Going to college can give students a chance to tap into their identities in ways they weren't able to in high school. Columbia wants students to explore all of who they are—it's a vital part of personal and creative growth, and a path to being able to discover the many sides of your story.