The College Assembly Presents: "Let's Talk About Sex"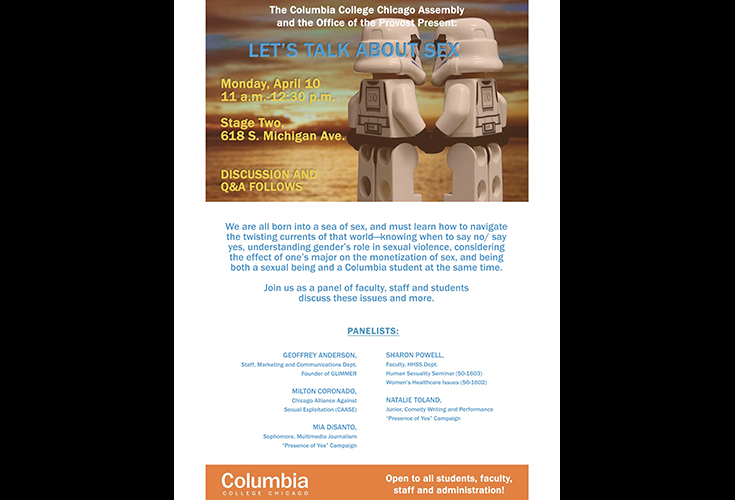 The Columbia College Chicago Assembly presents "Let's Talk About Sex," a panel of Columbia faculty, staff and students who will gather to discuss sexual violence, education and consent. The discussion is open to all students, faculty, staff and administration and will be followed by a Q&A session for audience members in attendance.
Let's Talk About Sex
Monday, April 10
11–12:30 p.m.
Stage Two
618 S. Michigan Ave.
Participating faculty, staff and students include:
Geoffrey Anderson, Staff, Strategic Marketing and Communications
Milton Coronado, Chicago Alliance Against Sexual Exploitation (CAASE)
Mia DiSanto, Multimedia Journalism student
Sharon Powell, Faculty, Humanities, History and Social Sciences Department
Natalie Toland, Comedy Writing and Performance student