Big Walls Rise in the Wabash Arts Corridor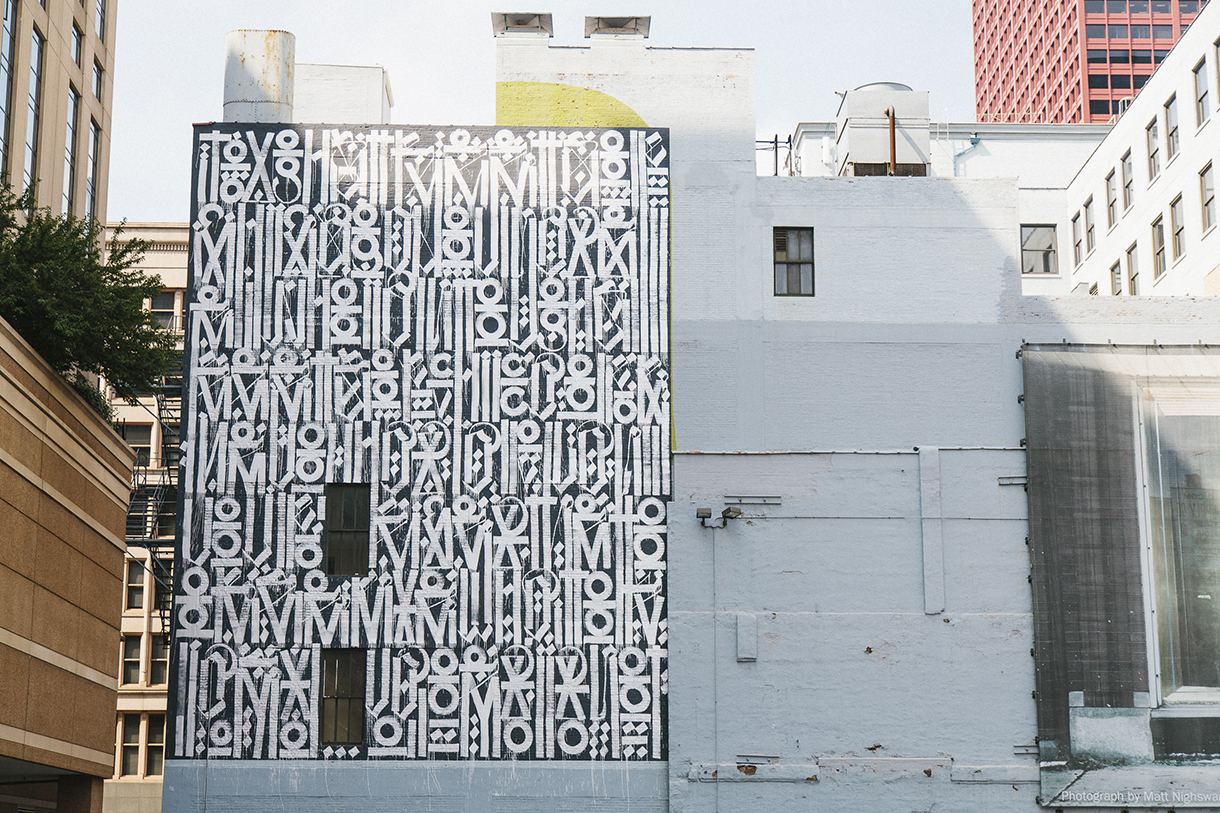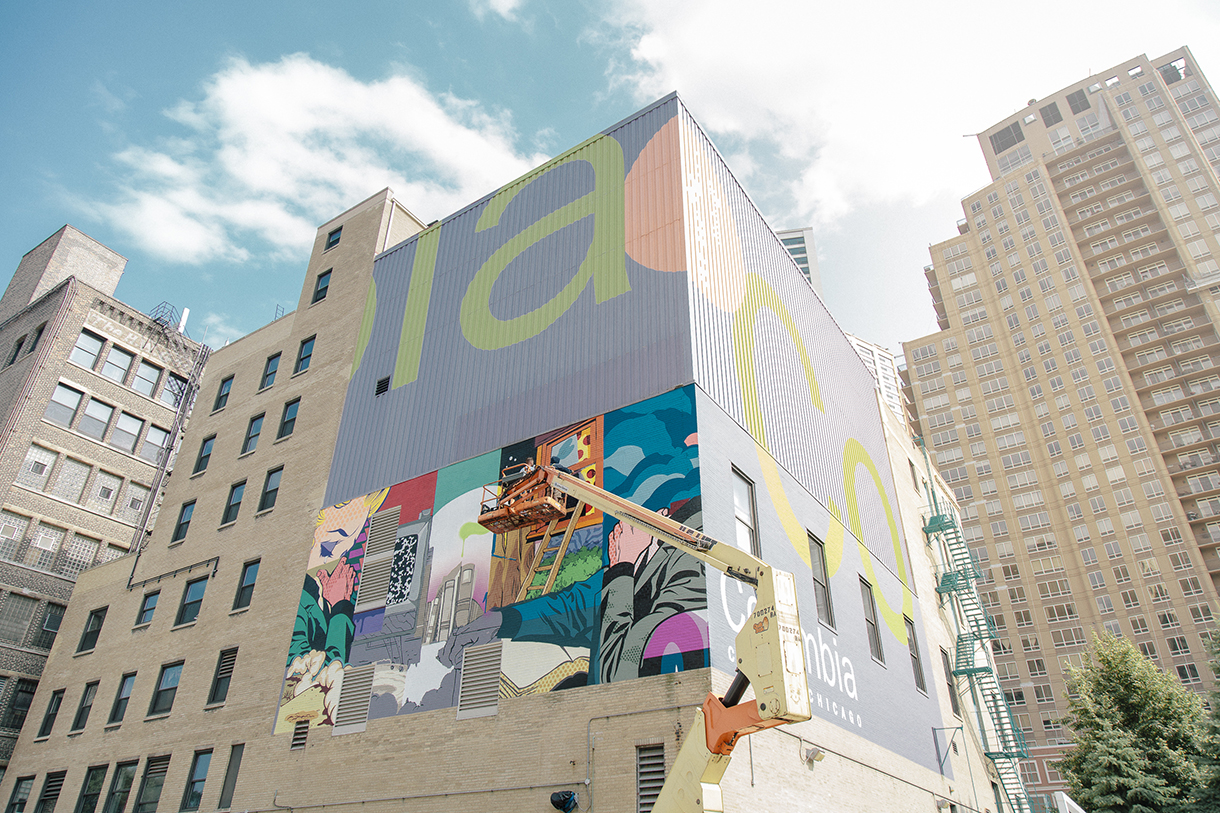 Wabash Arts Corridor Big Walls showcases 18 new murals from local and international artists.
"No other academic institution includes street art as part of their campus the way Columbia College Chicago does," says Mark Kelly, Wabash Arts Corridor (WAC) Chair and Vice President for Student Success. "Street art just makes sense for an urban institution like ours—one that is so steeped in art-making."
From May 1-13, WAC's inaugural Big Walls Festival will celebrate street art culture. Eighteen local and international street artists will install new large-scale murals in addition to the 20 existing works located on buildings around the campus. 
"While other cities may have more robust street art scenes, they tend to be concentrated in neighborhoods outside the city center. Chicago is one of the only cities that will feature street art of this scale downtown," says Kelly. 
Among the 18 artists being brought in for Big Walls are some of the most notable names in contemporary street art: Eduardo Kobra from Brazil, Collin Van Der Sluijs from the Netherlands, and Ozmo from Italy. In addition, two winners from Columbia's student competition will also unveil their new work as part of the event.
The two-week festival will include an artist panel, docent-led street art tours, multimedia image projections, fabric installations and live art-making. 
More than 200 Columbia students from various departments across campus will be featured in and assist with the execution of the event. Arts Management graduate student Anisa Peraica ('16) is excited to be involved with fellow students for the festival. "With the unprecedented amount of access to world class art and artists, Columbia students have the chance to work hands-on and learn what it takes to mount a project like this. The ability to work so closely with artists in a professional setting is one that many people, let alone aspiring artists, never get the opportunity to have," says Peraica.
Peraica, who also serves as the Wabash Arts Corridor intern, will be on the panel titled "Big Walls in a Big City: Imagining the Future of Public and Street Art to Shape our Urban Landscape." Along with Art and Art History professor Sabina Ott, Chicago artist and architect Amanda Williams, muralist and Columbia alumnus Ruben Aguirre (BA '02) and Collin van der Sluijs, the panel will be moderated by DEPS Director Neysa Page-Lieberman and Associate Professor in Art and Art History Duncan Mackenzie.
Launched in 2013, the Wabash Arts Corridor (WAC) is Chicago's "living urban canvas." As such, it is a partnership with many local institutions, galleries and business owners. As well as being featured on Columbia buildings, murals can be found on East West University, Roosevelt University, and other buildings throughout the South Loop neighborhood.
Big Walls ends on May 13, which aligns with Manifest, Columbia's 16th annual showcase of graduating student work.