Lighting Up the Steppenwolf Stage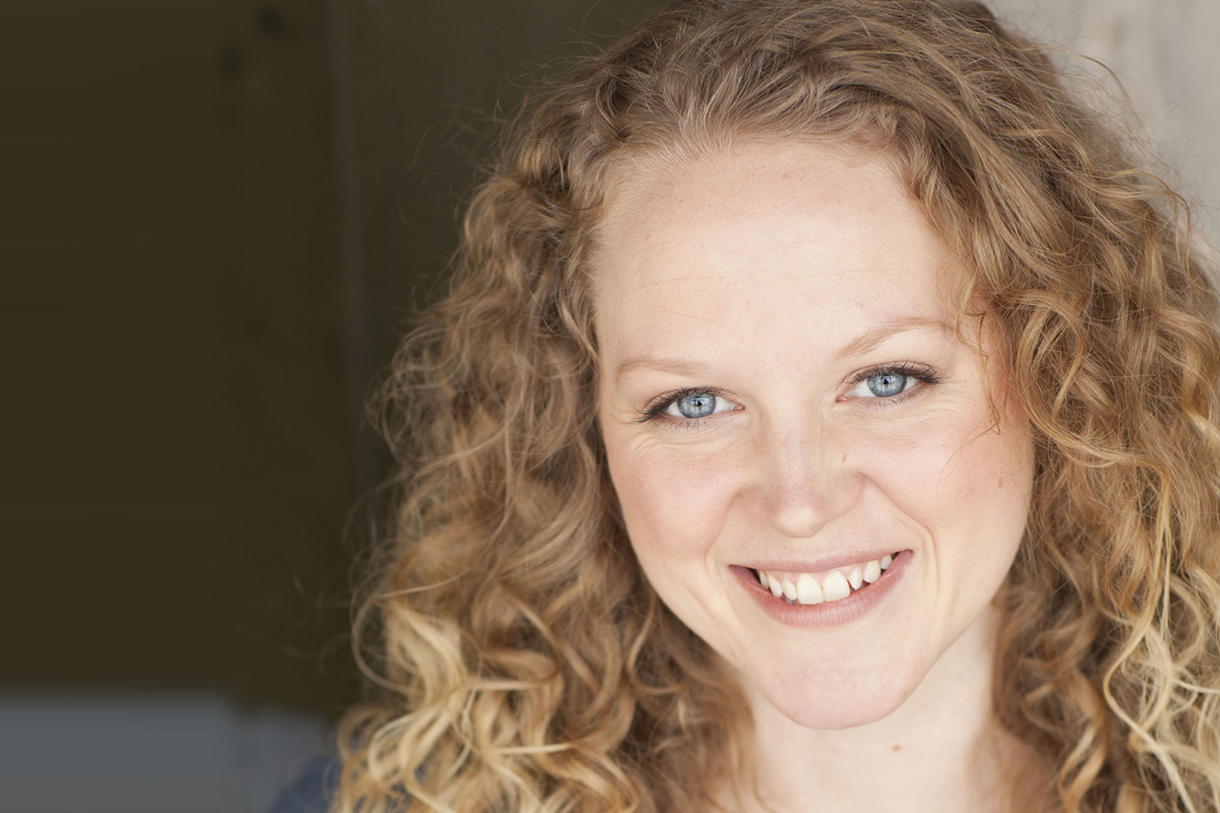 Columbia College Chicago alumna Caroline Neff joins the Steppenwolf Theatre acting ensemble.
"I'm still trying to wrap my brain around the fact that I'm not going to be waiting tables tonight," says Theatre alumna Caroline Neff (BA '07) who joined the internationally-acclaimed Steppenwolf Theatre Company's acting ensemble on May 3.
"I was fortunate to teach Caroline and direct her in a main season play, The Workroom by Jean-Claude Grumberg, while she was a student in the Theatre Department," says Theatre associate professor Jeff Ginsberg. "Rare talent, a superb work ethic and the ability and enthusiasm to collaborate were hallmarks of her work back then, and, of course, now. To watch her progress in her profession, both at Steep Theatre and now Steppenwolf, fills the department with pride and delight."
Alongside Chicago actress Sandra Marquez, Neff is one of two recent additions to the ensemble. Neff is also one of the first members to be asked to join the group under the guidance of current Steppenwolf Artistic Director Anna D. Shapiro, another Columbia College Chicago Theatre alumna (BA '90). Ensemble members are asked to join the theater on an ad-hoc basis; they contribute to the company's artistic vision and receive preferential billing in productions until they decide to vacate their position. Neff says that she was completely surprised by the decision, noting the last two actors asked to join the ensemble were Bruce Norris, a Pulitzer prize winner, and Tarell Alvin McCraney, a 2013 MacArthur Genius Grant recipient.
"I quit waiting tables three years ago and I've been really lucky to keep consistent theatre work. Have you ever heard of imposter syndrome? I think I have that and it's something I'm trying to move away from," Neff says. "In the arts, any kind of stability can feel a little precarious. There are no stepping stones. It's not like first you're the intern and then you become this other thing. There's not really a direct path to success."
Recounting her experience as an undergraduate at Columbia, Neff says she valued her ability to carve her own way and jump directly into her desired subject of study, contemporary British plays. She remembers having a creative breakthrough during Ginsberg's Contemporary British Style class, when he told her, "You can never recreate a moment, but you can remember what it feels like because you were scared, angry, sad, because you were confused. Remember all of those things and try to utilize that," she recalls. "And I do."
While Neff is a new member, she has previous experience with Steppenwolf's productions. She made her Broadway debut in Steppenwolf's rendition of Airline Highway when the performance moved to New York's Manhattan Theatre Club in April 2015. Neff also starred in Steppenwolf's Chicago premiere of the Pulitzer Prize-winning play The Flick, which opened in February.
"I loved so many of my teachers at Columbia. Jeff was the one who actually pushed me over the wall," she says. "He said, 'You can actually do this. You just need to break down the barriers.'"
Recalling his former student, Ginsberg says, "Caroline is a team player, a compelling, individual performing artist who is also passionate about serving the play and her fellow actors to create ensemble. That she will now have an even greater platform at Steppenwolf from which to share her gifts with larger audiences is a well-deserved honor and a testament to the caliber of student that we foster in the department."
Neff, who is from Texas, has been an ensemble member of Chicago's Steep Theatre since 2008 and has served as Steep's casting director since 2010. She has worked with many notable Chicago theatre institutions including Strawdog, Mary-Arrchie, Griffin, Jackalope, Pinebox, Next and Northlight Theatres. She also appears in the independent films Older Children and Open Tables.
For more information about Caroline, visit her website at carolineneff.com.