Get Ready to Register for Summer and Fall 2021 Semesters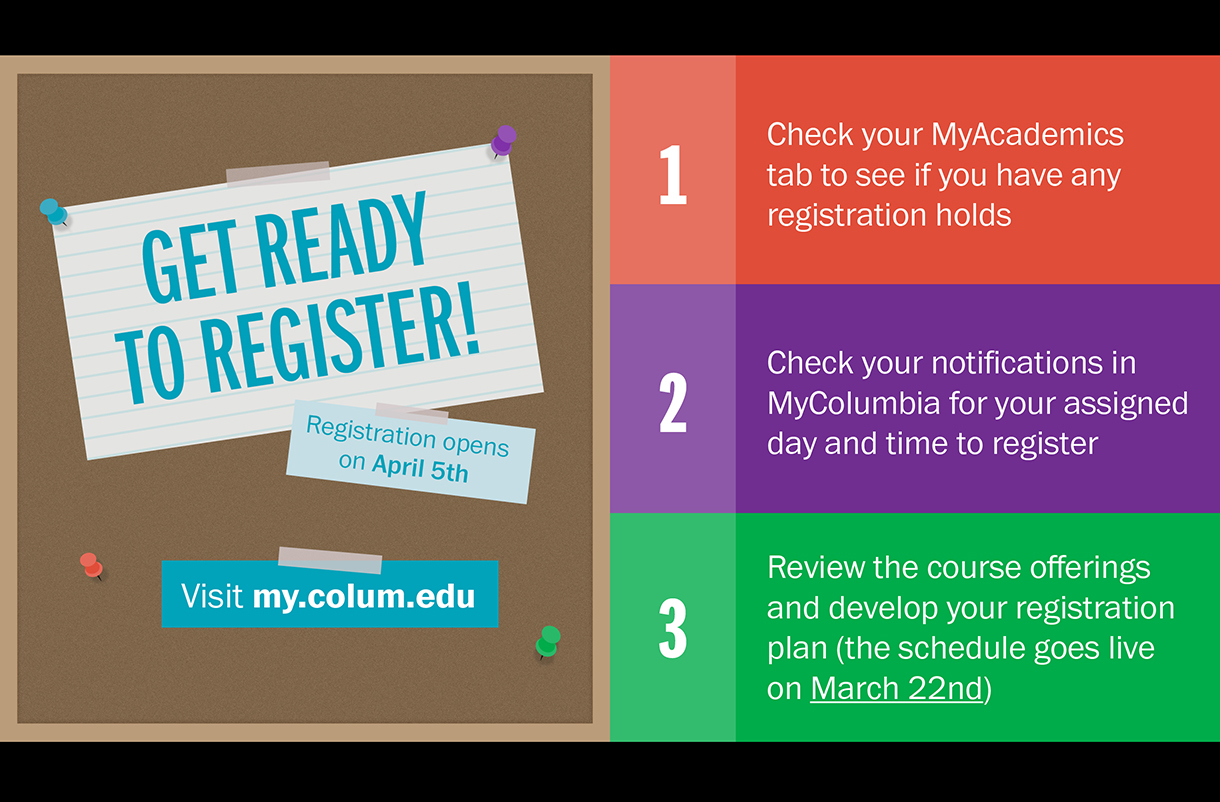 Registration for the Summer 2021 and Fall 2021 semesters will open for students beginning Monday, April 5. 
The countdown to class registration has begun—are you ready? We are excited to announce registration for the Summer 2021 and Fall 2021 semesters will open for students beginning Monday, April 5. 
To register and stay on track to graduation, students need to do three important things:
Remove any registration holds which may prevent them from registering 
Verify their assigned day and time to register
Review the course schedule and develop a plan for registration 
These steps will allow students to register for their preferred classes and to ensure the college is able to meet student needs during the registration process. Images and infographics have also been created to help answer key questions about these important steps and deadlines.
As life continues to return to some degree of normalcy, we are slowly beginning to see a similar revitalization on campus and Columbia will continue opening to small gatherings and creative collaborations, according to Provost Marcella David.
"Our schedule is built on the assumption that we will be able to resume many more of our customary campus activities," said David in an all-staff communication. "Our faculty are continuing to work to incorporate new teaching and learning strategies into classes, using their experiences and student feedback."
As the health guidance from the city and state is updated to reflect local conditions, adjustments will be made to the schedule in late spring and again in early summer. Students will be encouraged to check their schedules to make adjustments in light of any changes.
More information related to the Summer and Fall 2021 semesters will be available at Colum.edu/columbia-central/on-campus/registration.