Singer and Music Instructor G. Thomas Allen Celebrates Second GRAMMY Nominated Project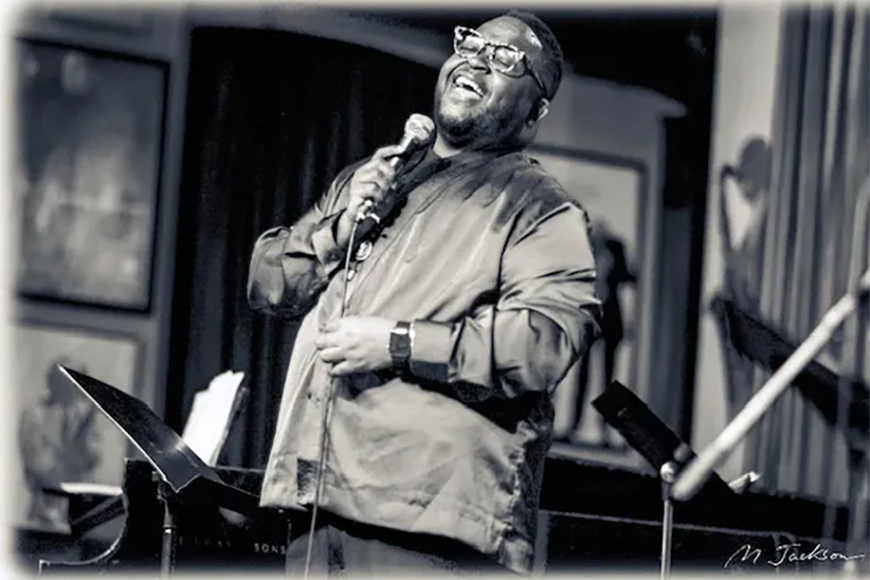 "When you do what you love, it doesn't feel like work," says Allen.
For Music Instructor G. Thomas Allen, there's a strong thread that connects his work on Ricky Dillard's GRAMMY-nominated Motown gospel album "Choirmaster," and his most recent GRAMMY-nominated work on Ricky Dillard: The Breakthrough: The Exodus (Live) as a lead vocalist on "Keep Going."
"Both albums speak to the current times," says Allen. "I see my work on 'Choirmaster' as a message of peace and was trying to give people comfort in the midst of the pandemic, whereas 'Breakthrough' was declaring [that] we are coming out of this dark place into a light, post-pandemic [world] that will propel us forward to 'Keep Going." 
Indeed, "Keep Going" implores listeners to persevere in the face of their struggles and to understand the promise of their lives, with both messages delivered in the strong tradition of Motown gospel. As the second verse says: "You should know / don't lose hope / in spite of storms / you must endure / (you are) / greater than any failure/ (you are) / favored with Grace / from heaven / (you are) / More than this world can see, / But most importantly / Right where God has purposed you to be."
For Allen, this is the message that has been richly interwoven through the tapestry of his own life. "There have definitely been setbacks," he says of his career trajectory. "But I always see them as opportunities to reevaluate things and make the necessary changes to 'Keep Going.'" Now, with the release of his newest GRAMMY-nominated song, Allen hopes that others will find the strength to keep going in pursuit of their own purpose as well.
While Allen's most recent song is Motown gospel, his work spans many genres. "It's exciting navigating through [different] stylistic specializations while staying true to myself as an artist," Allen says. "Being a countertenor has its challenges in some of the more contemporary spaces, considering the androgynous nature of the vocal fach, but I'm happy to have been mostly in inclusive spaces throughout my career." In those challenging times, Allen has relied on a few key tools to stay focused and grounded: his faith, his knowledge that he continues to offer the highest expression of his gift in his teaching and artistry, and his commitment to remaining curious.
"You have to be willing to go places beyond your comfort zone to continue to refine and hone-in on your craft," Allen says. For Allen, who is currently working on his next album, a jazz album titled Reimagined Dream which is set to be released in Spring 2023, his goal is to continue to teach master classes, facilitate vocal workshops in the US and abroad, and serve as the Director of Chicago Vox in Spring 2023 at Columbia College Chicago. It's an expansive horizon that Allen approaches with enthusiasm and hopes that his students will as well. He encourages them to lean into their own gifts as they grow and change. After all, "your gift will certainly make room for you," he says.