Town Hall: danceGathering Lagos 2019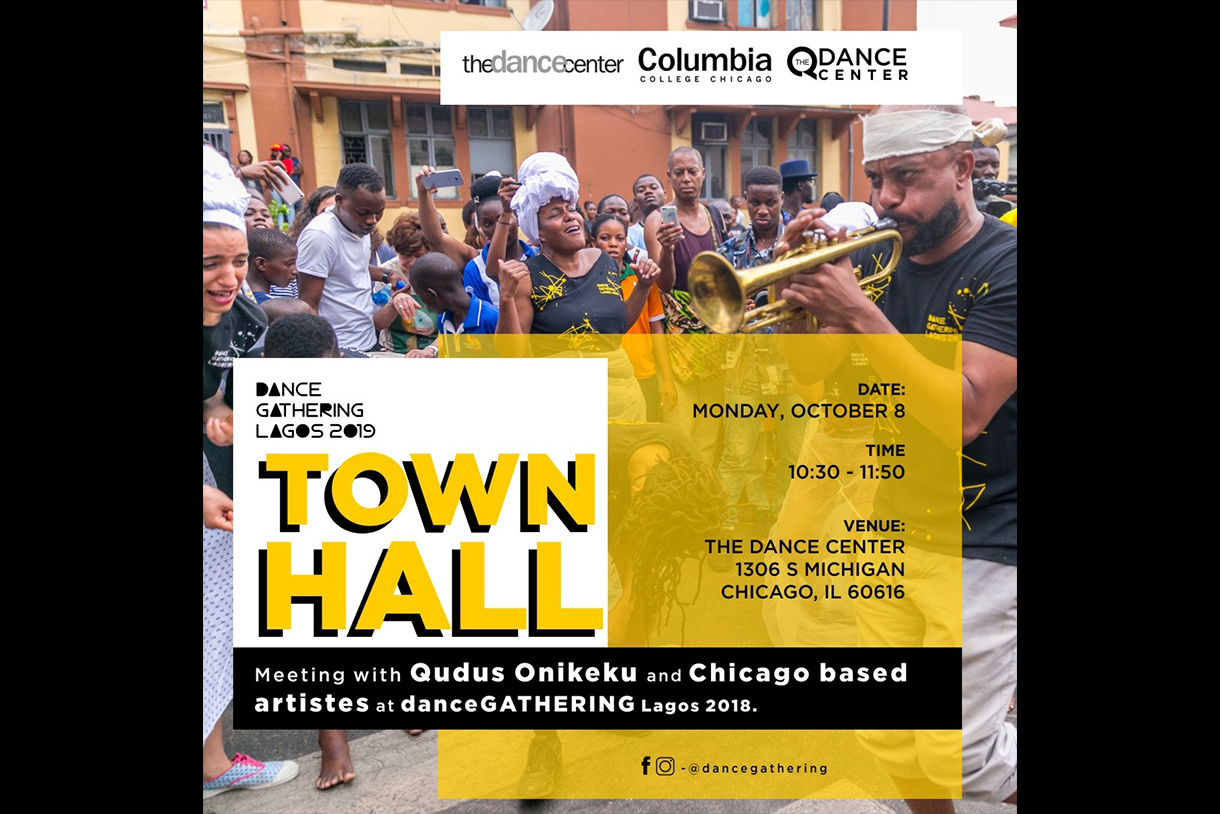 Dance Visiting Faculty Member and danceGathering co-curator Qudus Onikeku will host a discussion with Columbia faculty and alumni who participated in last year's event for attendees interested in next year's "anti-disciplinary" festival.
The Dance Center of Columbia College Chicago will host a Town Hall with danceGATHERING's Artistic Director and Dance Visiting Faculty Member Qudus Onikeku to discuss danceGATHERING. Described as an antidisciplinary performance lab and festival, the next danceGATHERING will take place in Lagos in 2019. It is presented through QDance and is co-curated by Onikeku and former Dean of the School of Fine and Performing Arts Onye Ozuzu. 

Monday's Town Hall will provide attendees an opportunity to be in dialogue concerning art-making in international contexts. Those in attendance will also hear from special guests including Columbia alumni and faculty who participated in last year's Dance Gathering in Lagos, Nigeria.

Art and Art History Associate Professor Folayemi Wilson, who serves as Co-Director of Academic Diversity, Equity and Inclusion, will moderate a discussion following a short presentation at the Town Hall.

Town Hall: DanceGathering Lagos 2019
Monday, October 8
10:30-11:50 a.m.
The Dance Center of Columbia College Chicago
1306 S. Michigan Ave.