Columbia College Chicago Board of Trustees Elects Bill Wolf, Partner at KDWC Ventures, as New Chair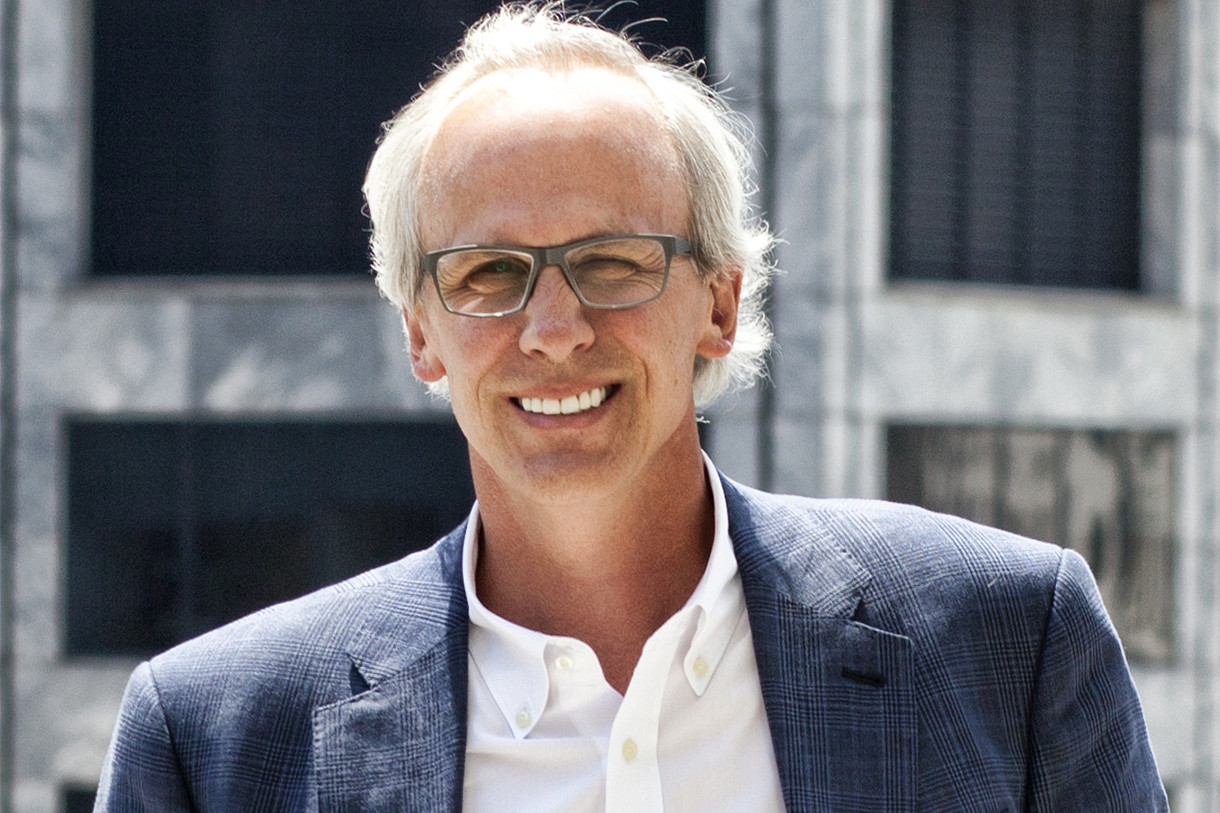 Columbia College Chicago's Board of Trustees elected trustee William ("Bill") Wolf, partner at KDWC Ventures, as the new chair of the Board of Trustees at the final board meeting of the college's 2015-16 academic year.
CHICAGO (May 12, 2016) – Columbia College Chicago's Board of Trustees elected trustee William ("Bill") Wolf, partner at KDWC Ventures, as the new chair of the Board of Trustees at the final board meeting of the college's 2015-16 academic year. Wolf succeeds Richard ("Dick") Kiphart, who has stepped down to attend to an extended recovery from a broken hip. Kiphart will remain an active member of the board. Wolf's term as chair commences May 12, 2016.
"I am honored to serve as chair and am committed to continuing the ambitious and important endeavors of the college that were initiated by Dick Kiphart," said Wolf.  "Dick has had a great impact on Columbia's history and its future. His leadership and partnership with President Kim have guided us toward a strong and exciting future. I look forward to working with all the trustees and President Kim in a similar capacity, and recognize the importance of us all stepping up to ensure we continue the impressive progress we've made in the last several years together." 
Kiphart joined Columbia College Chicago's board in 2009 and was elected chair of the Board of Trustees in 2013. During his time as chair, Kiphart welcomed Dr. Kwang-Wu Kim as Columbia's 10th president and CEO in 2013. In addition, Kiphart oversaw the launch of Columbia College Chicago's aspirational five-year strategic plan, "Achieving Our Greatness."
"I believe in Columbia College Chicago and have enjoyed my time as chair of the Board of Trustees. Columbia is a very special institution with enormous potential to be a national leader in college education for young creatives," said Kiphart. "A long-term goal of mine was to pass leadership of the board to the next generation when the time was right. This is a fulfilling moment, and I am confident the partnership between Bill and Kwang-Wu will continue to allow Columbia to flourish. I look forward to continue being a part of Columbia's future as a fellow trustee." 
"Columbia has been very fortunate to have both Dick and Bill as trustees," said Kim. "Dick has been an exceptional partner as chair—he understands that the college needs to be bold at this critical point in its history, and he has never stepped away from a challenge. I'm pleased he will remain on the board in a different capacity, as we will continue to benefit from his experience and wisdom."
Wolf has served as a trustee since 2012, and is chair of the investment committee and a member of the executive, finance and audit committees. He also serves on a number of corporate boards, as well as on the Board of Trustees of the Chicago Child Care Society.  
"I look forward to working closely with Bill," added Kim. "He is passionate about the college and its future and will be a wonderful partner. Bill brings many connections to new people and resources, and will initiate new ways for the board to be engaged and advance the college."
Columbia's board consists of 33 board members. Under Kiphart's leadership, the board has diversified to include leaders in creative industries as well as business, which has opened new doors for the college in raising awareness, strengthening resources and activating further interest in the college's future.   
"The board enthusiastically supports Bill and is grateful for Dick's leadership and accomplishments during his tenure as chair," said John Gehron, chair of the board's governance committee. "It's rewarding to have colleagues so committed to Columbia, and who each add value in their own way. Bill is the natural successor as a chair who not only understands the challenges at the college, but also has the leadership ability to continue the momentum the board has built over the years."
Columbia College Chicago is a private, nonprofit college offering a distinctive curriculum that blends creative and media arts, liberal arts and business for 9,000 students in more than 100 undergraduate and graduate degree programs. Dedicated to academic excellence and long-term career success, Columbia College Chicago creates a dynamic, challenging and collaborative space for students who experience the world through a creative lens. For more information, visit www.colum.edu. 
###
Media Contact: Cara Birch, 312.369.8695, cbirch@colum.edu