Columbia College Chicago Extends President's Contract to 2024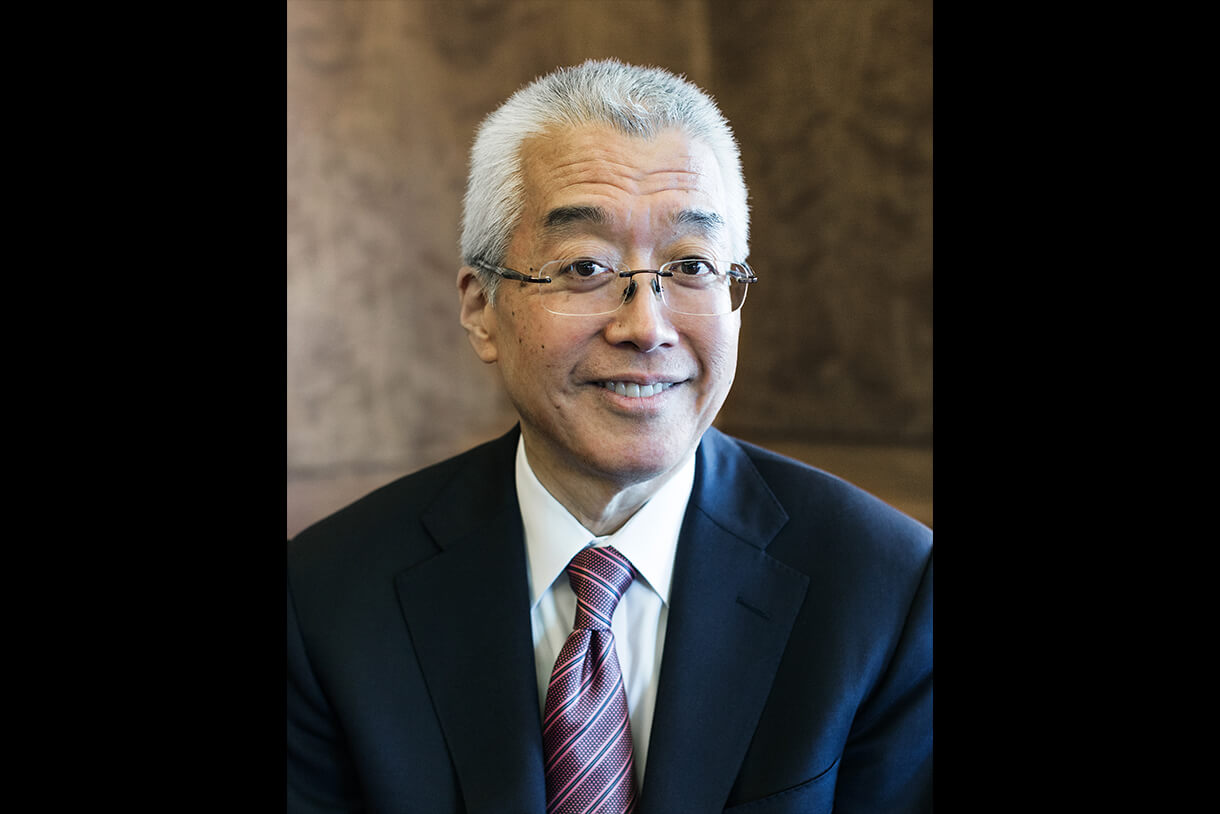 CHICAGO—October 25, 2018. Columbia College Chicago's Board of Trustees voted unanimously to extend the contract of President and CEO Kwang-Wu Kim through the 2023–2024 academic year.
"On behalf of Columbia's Board of Trustees, I am pleased to announce that Dr. Kim has agreed to extend his tenure as president and CEO of Columbia through the 2023–2024 academic year," said Bill Wolf, Chair of the Board. "The college is fortunate to have Dr. Kim as its president and CEO. His leadership and vision for the college's future, and his respect and appreciation for Columbia's proud history is essential to guiding the college through these challenging times."
"I am grateful and humbled by the Board's action," said Kim, who became Columbia's tenth president in 2013 and whose contract had earlier been extended to 2020. "The Board's expression of confidence reflects the hard work of many people across the college who are completely committed to Columbia's success and to serving our students."
Since Kim became president, the college has seen progress on many fronts:
A robust and inclusive Strategic Plan, Achieving Our Greatness: A Strategic Plan for Columbia College Chicago, 2015-2020, was approved by the Board in 2015 and is being implemented.

The college's curriculum has undergone a comprehensive reinvention, making it more rigorous and challenging than ever and offering more transparent paths to a degree; graduation rates for freshman and transfer cohorts are on the rise.

A unified Career Center was established, consolidating all career advising, student portfolio development, industry professional mentoring, student internship, and student employment resources; 90 percent of Columbia's 2017 graduates reported being employed within one year of graduation.

A college-wide effort was launched to promote diversity, equity, and inclusion by investing in training and education to foster an anti-racist campus culture, and to hire more diverse faculty who can help further reflect cultural perspectives and contributions in the curriculum.

Construction is well underway on a new Student Center, the first in the college's history, which is scheduled to open in the fall of 2019.

Columbia implemented new strategies for local, regional, and national student recruitment. While the revamped enrollment program is in its early stages, the initiative is already showing results: in fall 2018, Columbia saw an 8 percent increase in transfer students, the best result in four years.
###
About Columbia College ChicagoColumbia College Chicago is a private, nonprofit college offering a distinctive curriculum that blends creative and media arts, liberal arts, and business for nearly 7,000 students in more than 100 undergraduate and graduate degree programs. Founded in 1890 and dedicated to academic excellence and long-term career success, Columbia creates a dynamic, challenging, and collaborative space for students who experience the world through a creative lens. For more information, please visit colum.edu.
MEDIA INQUIRIES

Lambrini Lukidis
Senior Director, News Office
llukidis@colum.edu
312-369-8695