Dance (BA | BFA)
In the Dance bachelor's degree program at Columbia College Chicago, you'll learn how to communicate your ideas through dance and scholarship and develop your unique point of view as an artist. We embrace a variety of dance techniques and styles and welcome students with diverse experiences in dance. As a Dance major, you'll take technique courses in modern/contemporary, West African, ballet, and hip-hop and related street dance styles. You'll also take dance studies courses that will teach you to think critically about choreography and performance. This comprehensive approach will prepare you to enter a dynamic contemporary dance community that celebrates innovative and diverse styles and aesthetics.
As a Dance major, you'll bring your unique background into the classroom and collaborate with other students and faculty members to create new work, hone your creative vision, and explore the scholarly conversations at the core of dance. You'll graduate with the skills and knowledge you'll need to contribute to the evolving field of dance—and succeed in many other related fields.
---
Columbia College Chicago offers two degrees in dance: the bachelor of arts (BA) and the bachelor of fine arts (BFA). The BFA is a rigorous program intended for students with professional aspirations in dance. The BA provides a foundation in dance, with many of the same technique requirements, while allowing students flexibility to minor in another subject or double major. Both BA and BFA students have many opportunities to audition for performances.
If you plan to apply directly to the BFA program, you'll need to include some additional materials.
View course requirements:
---
The Dance Center

Students workshop with Ni'Ja Whitson, a member of the Cynthia Oliver Co. Dance Theatre company.

Columbia is home to the Dance Center, which brings renowned choreographers and companies from around the world to Chicago each year. You'll interact with these artists in classes, workshops, and performances. The Dance Center has a long legacy in the city of Chicago and has presented performances by legendary companies, including Cloud Gate Dance Theatre of Taiwan, nora chipaumire, The Seldoms, and BalletX.
---
The Dance Center
---
When you arrive at Columbia, you'll join an active community of students and faculty members. We'll encourage you to develop your distinct perspective as a dancer, regardless of the training you've had so far. Auditions will determine the level of technique classes that's right for you. These classes will be coupled with dance studies courses that will help you think critically about your experience in the studio.
You'll take technique courses in West African, ballet, hip-hop, and modern dance. Each course includes live music accompaniment and is taught by a faculty member who has professional experience in the field. As you develop your technique, you may gravitate toward a particular style, which you can then explore more deeply through elective courses.

You'll take courses on teaching that cover the creative and practical skills you'll need to teach dance to students from diverse backgrounds.

You'll learn how to analyze and write about dance through dance studies courses, which will give you the foundational knowledge and context you'll need to become a better performer.

In our advanced topics courses, you'll develop work for your portfolio in response to a particular topic, which you'll explore through choreography, performance, and scholarship.

You may take elective courses in concert production, sound and video, or kinesiology. If you take the BFA track, these courses will be required.
---
Performance Opportunities
You'll have many opportunities to audition to perform in student and faculty work. If you're interested in choreography, you'll have opportunities to create your own work and stage it at the Dance Center and in other venues. Some performance opportunities include Student Performance Night, Repertory and Performance Workshop, and the Senior Concert. More about Performance Opportunities.

Student Performance News
Stephanie Banes' 'Who R U?' Selected for American College Dance Association's National College Dance Festival
---
---
B-Series
Each semester, a mini-festival celebrates acclaimed guest artists specializing in underground street dance forms such as breaking, popping, and house. With a jam or battle as the focal point, B-Series events become a gathering space for the underground dance community. The events connect the rich culture of hip hop, from dance to MCing, rapping, DJing, and graffiti, to the Columbia community.
---
---
Columbia's Dance Department has plenty of space for you to practice—including a professional theatre. We also have a sound lab, locker rooms, and student lounges where you'll hang out with your fellow dancers. 
---
---
---
We encourage students to intern senior year. You'll work with a faculty mentor to find an internship that makes sense for your career ambitions. If you're interested in performance, you might secure an internship with a company. Or, you might intern in arts administration or community engagement. Teaching is an important element of a successful career in dance, so we'll help you find opportunities to teach different ages and styles. You might even be a teaching assistant for a faculty member in the program.

Dance students have interned at organizations such as:
Audience Architects
Red Clay
Design Dance
American Rhythm Center
The Dance Center
Links Hall
See Chicago Dance
---
You couldn't pick a more exciting dance community to join than the one in Chicago. The city is home to hundreds of companies and choreographers, diverse in style and aesthetics. The world's leading dancers and choreographers visit the city often. Chicago companies—many of which include or are led by Columbia alumni—develop innovative work every day. Workshops, classes, and events give you opportunities to participate in this rich community.
---
"Can I call this Research? -- this is a recurring classroom question, mantra and way of framing technical, choreographic, and performance practice. Through careful study and investigation, students discover and explain new knowledge. Movement research is a vital tool for entering the current dance field and shaping dance vocabularies of the future."
-Darrell Jones, Associate Professor
Columbia's Dance faculty members are award-winning, professional dancers, choreographers, and scholars. They pride themselves in creating an open, collaborative relationship with students. They're enthusiastic mentors and engaging teachers. They are well respected in the dance community, regularly contributing new work and pushing the boundaries of dance scholarship.
Faculty Highlights
Lisa Gonzales is an independent dance maker, improviser, and performing artist. She has performed and shown her choreography in New York at such venues as DTW, Danspace at St. Mark's Church, Joyce SoHo, and WAX. She has also presented her work in Taiwan, Russia, Finland, and the Dominican Republic.

Darrell Jones performs in the United States and abroad with a variety of choreographers and companies, including Bebe Miller, Urban Bush Women, Ronald K. Brown, Min Tanaka, Ralph Lemon, and Kokuma Dance Theatre. His choreography has been presented at The Place in London, Gwangju Biennale in South Korea, The Kennedy Center in Washington D.C., and Judson Memorial Church in New York City. 
---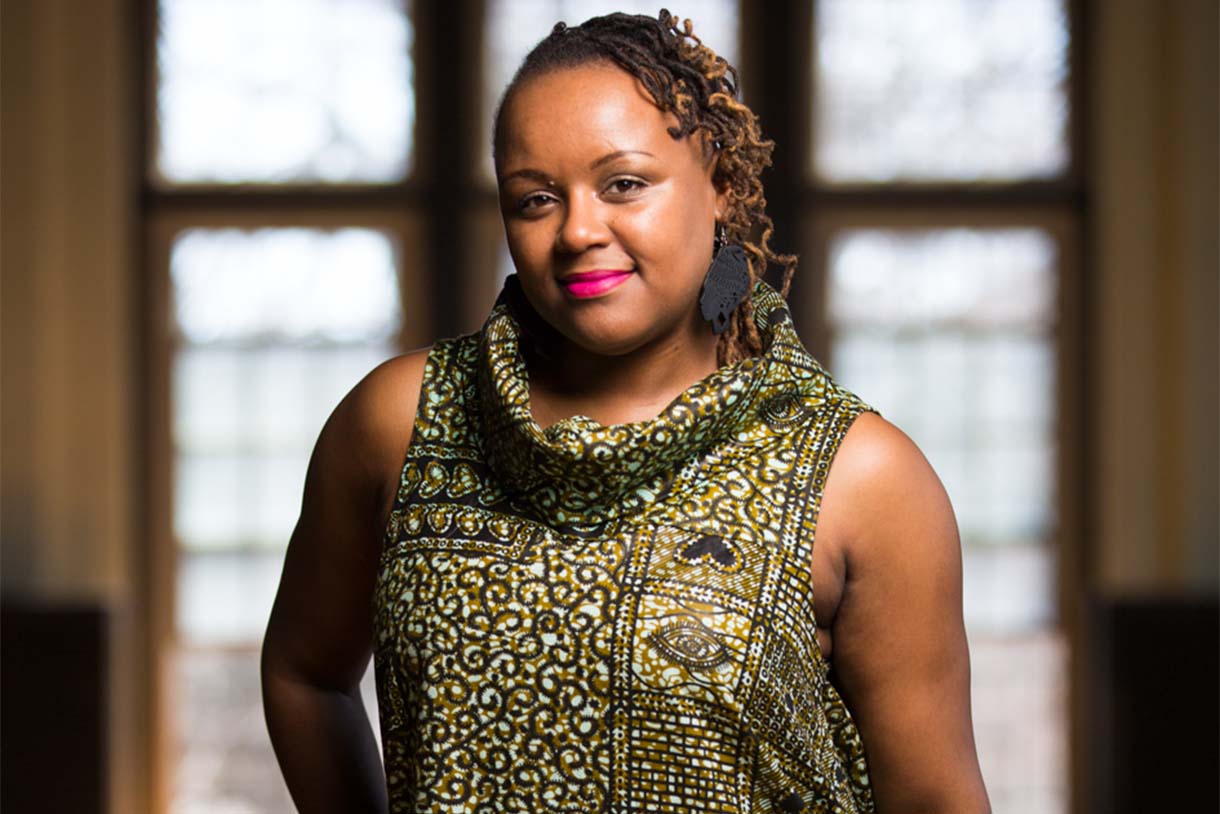 Vershawn Sanders-Ward '02 brought her company, Red Clay Dance together with Uganda's Keiga Dance Company on stage at the Dance Center.
Columbia alumni thrive in the field of dance and beyond. They teach all over the world, perform in leading companies, choreograph cutting-edge work, and form their own companies. They are also leaders in the fields of arts management and dance criticism and scholarship.
---
Many Dance BA students also pursue a minor. Popular minors include: