Your Transfer Journey
Who is a transfer student?
If you've been enrolled at a college, community college, or university AFTER completing high school, home school, or your GED, then you're a transfer student and you're in the right place. Welcome!
What types of students transfer to Columbia?
All sorts of students choose the transfer path to Columbia, and we're ready to meet you wherver you are. We've helped:
High school students who already know they'll be enrolling at a community college before applying to Columbia. It's never too early to reach out.
Community college students who are ready to take that step toward their bachelor's degree. Some students have earned an associate degree; some haven't

—either is fine.

Students at four-year colleges or universities who are looking for a change and want to complete their bachelor's in our creative learning environment.
Okay, I'm a transfer student. How do I get started?
Great question! The answer can vary depending on your situation.
This page has a ton of information you can use to start planning your transfer to Columbia College Chicago—and you should review it all—but it's never too early (or too late) for you to reach out to one of Columbia's transfer specialists for personalized assistance.
Each transfer specialist is assigned to specific colleges within Illinois, or (outside of Illinois) to specific states. You can find yours at the link above.
What if I'm ready to apply now?
That's easy! You'll find complete application instructions on this page.
But you don't have to do it all by yourself. If you have questions, your transfer specialist can help you at any stage in the process.
---
Transfer Events
We offer virtual and in-person events to help you figure out your best path to Columbia.
Transfer Nights
Visit us from 5:30 to 8 p.m. on your chosen date, and you can chat with transfer specialists and current students, take a campus tour, and have all of your transfer questions answered.
Fall 2021 dates:
Tuesday, September 14
Thursday, October 14
Tuesday, November 16
Tuesday, December 14
---
families
students interested in attending
transfer students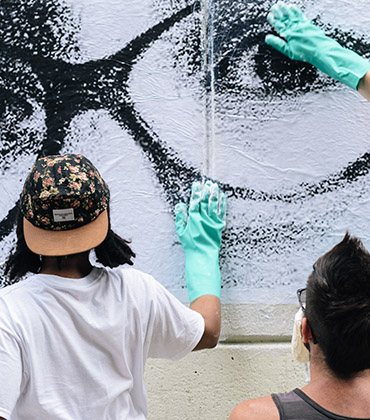 Virtual Transfer Info Session
Can't come to our campus? Sign up for a virtual info session to hear from our transfer specialists and get your questions answered.
Fall 2021 dates:
September 23
October 26
---
families
students interested in attending
transfer students
---
Transfer Resources
Will my credits transfer?
Without a doubt, that's the number one question, and we've got some resources that can not only help you figure out how credits you've already earned will transfer, but also help you make decisions about which courses you might take BEFORE you transfer to Columbia.
Transferology.com
One resource you should absolutely know about is Transferology.com. With a Transferology account, you can compare courses from your current college with courses offered at Columbia and see how your courses might meet Columbia's requirements.
This step-by-step guide will walk you through the process, and when you click "Request Information," Transferology will send your information to us so we can develop personalized guidance for you.
transferology
The Illinois Articulation Initiative and the General Education Core Curriculum
Columbia College Chicago participates in the Illinois Articulation Initiative, which means (among other things) that we accept credits in the General Education Core Curriculum in satisfaction of our own Columbia Core requirements—with a few key exceptions your transfer specialist can go over with you.
If you're looking for classes to take at an Illinois community college, ask your advisor to keep you on track to finish the GECC.
IAI | GECC
Guaranteed Admission and Reverse Transfer
Some partner schools have established Guaranteed Admission and Reverse Transfer Programs that give students the option of transferring Columbia credits back to their prior institution to count toward completion of their associate degree. You can find a list of schools, along with the complete terms of each agreement, at the link above.
GUARANTEED ADMISSION AGREEMENTS
---
Transfer from a Partner School to Columbia
Crafted with our partner institutions, Transfer Guides are four-year plans that demonstrate a pathway from a specific community college program to a corresponding Columbia program. You can download a Transfer Guide for your school and program from the list below.
NOTE: The information below relates to agreements between Columbia and specific colleges, but we will evaluate credits earned at any regionally accredited college. If your college does not appear on the list below, please contact transfer@colum.edu for more information.
What will I take once I get to Columbia?
The answer to this question is highly individualized, but if you want to get a sense of what you might be taking at Columbia, you can review our current transfer plans.
These degree plans outline the courses required to complete your chosen major. Use the button below to find your intended major and scroll down to the transfer-specific plan.