Ready for what's next?
Apply for 2019 
Apply as a transfer student if you've completed high school, home school, or a GED and have enrolled in at least one credit hour at a post-secondary college or university. This excludes dual enrollments, courses taken at Columbia College Chicago, and/or any post-secondary enrollment during the summer immediately following secondary school graduation or GED completion.
Columbia accepts and reviews applications on a rolling basis, and it's in your best interest to complete your application as early as possible. We make admissions decisions within four weeks of receiving a complete application file. 
Need help planning your transfer to Columbia?
Our transfer planning tools can help you plan your transfer path from Columbia's partner schools and other colleges and universities.
transfer planning help unofficial credit evaluation
---
Have more questions? We're here to help.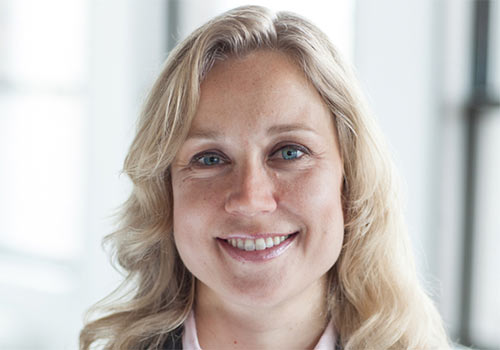 Sherry's Local Partner Schools

Blackhawk Technical College (WI)
Danville Area Community College
Elgin Community College
Heartland Community College
Highland Community College
Kankakee Community College
Kaskaskia College
Kishwaukee College
Lake Land College
Lewis and Clark Community College
Moraine Valley Community College
Rend Lake College
Shawnee Community College
South Suburban College
Southeastern Illinois College
Southwestern Illinois College
Spoon River College
Waubonsee Community College
Austin's Local Partner Schools

College of DuPage
Joliet Junior College
Illinois Central College
Illinois Valley Community College
Lincoln Land Community College
McHenry County College
Morton College
Parkland College
Prairie State College
Richland Community College
Sauk Valley Community College
Triton College
William Rainey Harper
Transfer Admissions Officer
Dorene's Local Partner Schools

Carl Sandburg College
College of Lake County
Harold Washington College
Harry S Truman College
John A. Logan College
John Wood Community College
Kennedy–King College
Malcolm X College
Oakton Community College
Olive–Harvey College
Richard J. Daley College
Rock Valley College
Wilbur Wright College
---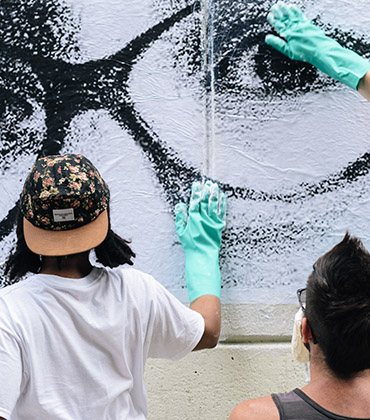 Transfer Nights
Upcoming dates:
May 30, 2019
Prospective transfer students, this event is just for you. Visit us from 5:30 to 8:30 p.m. on your chosen date, and you can chat with admissions counselors and current students, take a campus tour, and get transcript evaluations.
---
students interested in attending
transfer students
Follow these steps to apply.
1. Start your application.
Begin the application process using Columbia's application, or add Columbia as a school when you complete the Common Application. We accept both.
Are you an international student? Follow the same steps listed here, and review this page for additional requirements. 
2. Submit the following required items.
Transcripts

As a transfer student, you must submit official transcripts from your high school and any college previously attended.

International students must submit official or certified true copies of their educational records that demonstrate successful completion of a high school or secondary education. As an international student, you may be required to submit a "leaving certificate" or "graduation certificate" along with your certified educational records. Official educational records not written in English must include an official English translation. For help determining which transcripts or records to send us, check out this guide.

If you have transfer credits from a college or university outside the United States, the Office of the Registrar will require a third-party transcript evaluation. Columbia accepts transcript evaluations from the following organizations:

World Education Services (WES)
Educational Development Center (EDC) 
Educational Perspectives



How to Submit Transcripts

Ask your institution(s) to send official transcripts to Columbia College Chicago Admissions at 600 S. Michigan Ave., Chicago, IL 60605. All transcripts received by mail or in person must be in the original sealed envelope from the school.

We also accept transcripts—when sent directly from the institution—via email to admissions@colum.edu or via fax to 312-369-8024.

Application Fee

Application fee for students (nonrefundable): $50
3. Read about our supplementary materials—not required for admission—and then decide if you want to submit any of them. (Keep in mind that submitting a digital portfolio/video audition makes you eligible for scholarships.) 
Test Scores

ACT and SAT Scores

You should request your ACT and/or SAT score reports from the testing agency. Request your ACT score report using Columbia College's ACT School Code (1002). Request your SAT score report using Columbia College's SAT School Code (1135).

Note: Once admitted, you can take an on-campus placement test if you believe your ACT or SAT scores do not accurately reflect your ability in writing, reading, or mathematics.

AP Scores

List Columbia College Chicago on your College Board account so we receive your score reports as soon as possible.

We grant college credit for scores of 3 or higher on most AP exams. Please see our AP exam table for a complete list of exams and credits awarded by score.

IB Exam Results

Ask your diploma programme coordinator to submit a request for your IB exam results. In some cases, you may be able to request results yourself.

We grant credit for IB exam results of 4 or higher.

Digital Portfolios and Video Auditions

As an institution dedicated to preparing creative professionals, Columbia College Chicago values the work you've done and believes it hints at what you can become. Work samples aren't required for admission, but we do invite you to upload any creative work you feel strengthens your application. Please follow the guidelines for your intended major field of study.
BA, BFA, BMus, BS Degrees: What's the difference?
Bachelor of Arts (BA) programs feature a flexible curriculum that allows for exploration and the ability to tailor elective coursework beyond your major. Bachelor of Fine Arts (BFA), Bachelor of Music (BMus), and Bachelor of Science (BS) programs feature more focused required coursework in the major.
If you wish to pursue entry to a BFA, BMus, or BS program, you must first gain admission to Columbia College Chicago. If eligible, you will be evaluated individually by your academic department sometime during your first or second year of enrollment.