Leveraging a Regional Approach: Columbia's Recruitment Strategy Is Going the Distance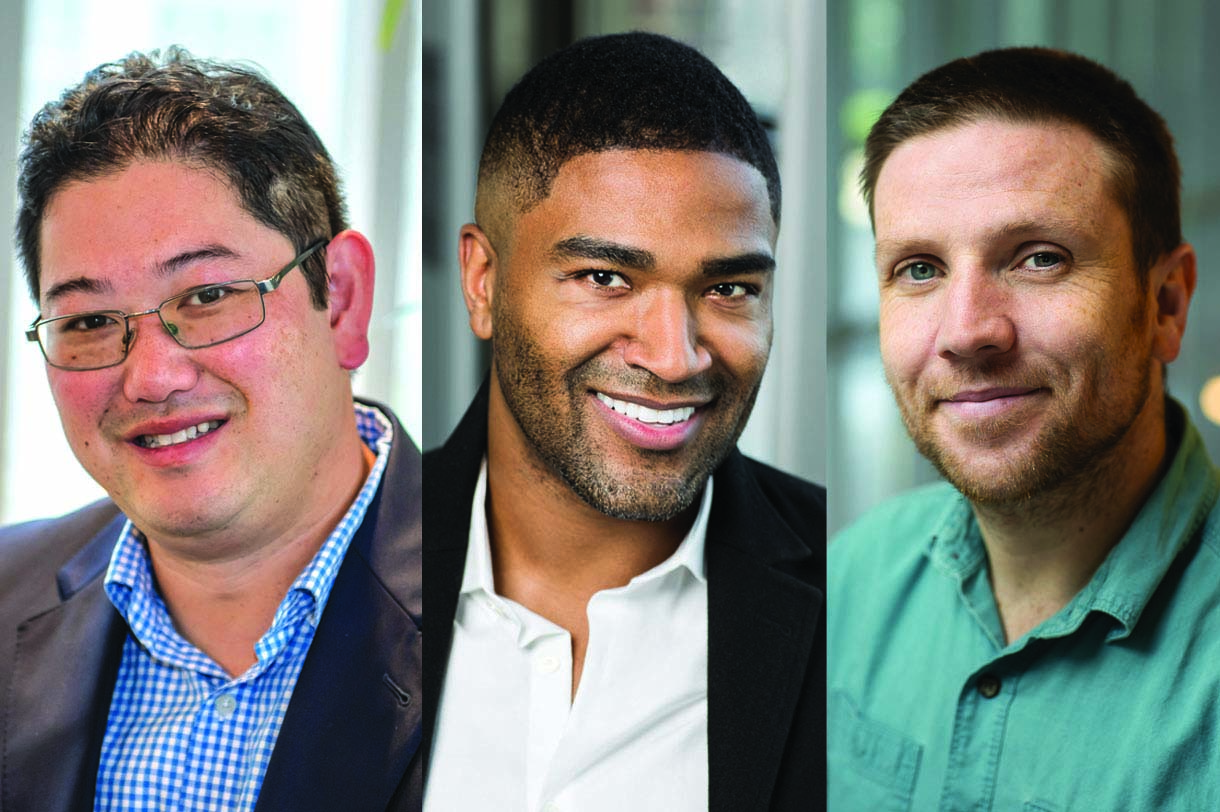 As part of Admissions' evolving recruitment strategy, there are now three recruiters working in key markets across the country—establishing Columbia's presence nationwide.
Columbia College Chicago is going beyond the bounds of our city to reach more prospective  students far and wide. To keep up with higher education's ever-evolving recruitment landscape, the college's Admissions office has placed staff in new positions in three key markets: New York City, Washington, D.C., and Los Angeles. The recruiters chosen to represent Columbia in these cities—Dennis Yan, Gemini Wadley, and Steve Mulcahy—bring over 40 years of admissions experience to their new roles and are multi-year veterans of undergraduate recruitment. Instead of flying someone out of Chicago a few times a year, these three will be based in the regions they're serving to build deeper, extended relationships with local counselors, teachers, students, and families.
Get to know more about these key players and how they'll be representing Columbia in their respective cities:
Dennis Yan recently joined the Admissions team, but his work in undergraduate recruitment spans more than a decade. He kicked off his regional admission life at his alma mater, Purdue University, and has since worked at Northern Arizona University and Dominican University of California. At each of those universities, Yan was the first to establish their regional recruitment models for the Southern California area. "As an admission director for multiple universities, I've had the opportunity to travel and recruit students across California, and I've made many connections with both independent and school counselors," Yan says.
Gemini Wadley is no stranger to the recruitment world—in the 17 years he's worked for Columbia Admissions, he's flourished from admissions counselor to assistant director of regional admissions. Wadley had already been flying out to recruit in the Washington, D.C. area for Columbia in his prior years. In 2020, he stepped away from his role at Columbia and moved permanently to D.C. for new opportunities. We're thrilled to have him back at the college, now representing Columbia in the U.S. capital. "For nearly four years of my career at Columbia, I spent quite a bit of time creating awareness and growing our application pool," Wadley says. "The enhancement of the role is that I'm actually based here [in D.C.] and that's exciting, especially for families and students who want to connect in person."
Steve Mulcahy has firsthand experience moving to Chicago from the East Coast for college. As a native East Coaster and 2010 Columbia alum, Mulcahy brings more than 10 years of undergraduate recruitment experience to his regional position in New York City. Not only is he a savvy recruiter, but he's a practicing artist focused on music and writing disciplines. "My higher ed expertise paired with my creative background makes me uniquely positioned to connect with prospective students," Mulcahy says. "I like the autonomy and creative freedom to make the best choices for my recruitment plan, and to build and improve upon those year to year."
"It's important for Columbia to continue to diversify where we enroll students," says Derek Brinkley, Assistant Vice President of Undergraduate Admissions. "Having a consistent presence in these areas will allow us to continue building awareness of the Columbia brand and more effectively and intentionally serve the students, families, and schools that we work with."
Incorporating a regional recruitment model at Columbia will ultimately benefit future students when they discover what a liberal arts college in the South Loop of Chicago has to offer. They'll now have application and enrollment support in close proximity to their homes, schools, and communities. Yan, Wadley, and Mulcahy are tasked with advancing Columbia's name nationwide—not only in the places where we know we can compete nationally with other institutions, but in the areas where we can reach, recruit, and resonate with creative students.