Onye Ozuzu Named Dean of School of Fine and Performing Arts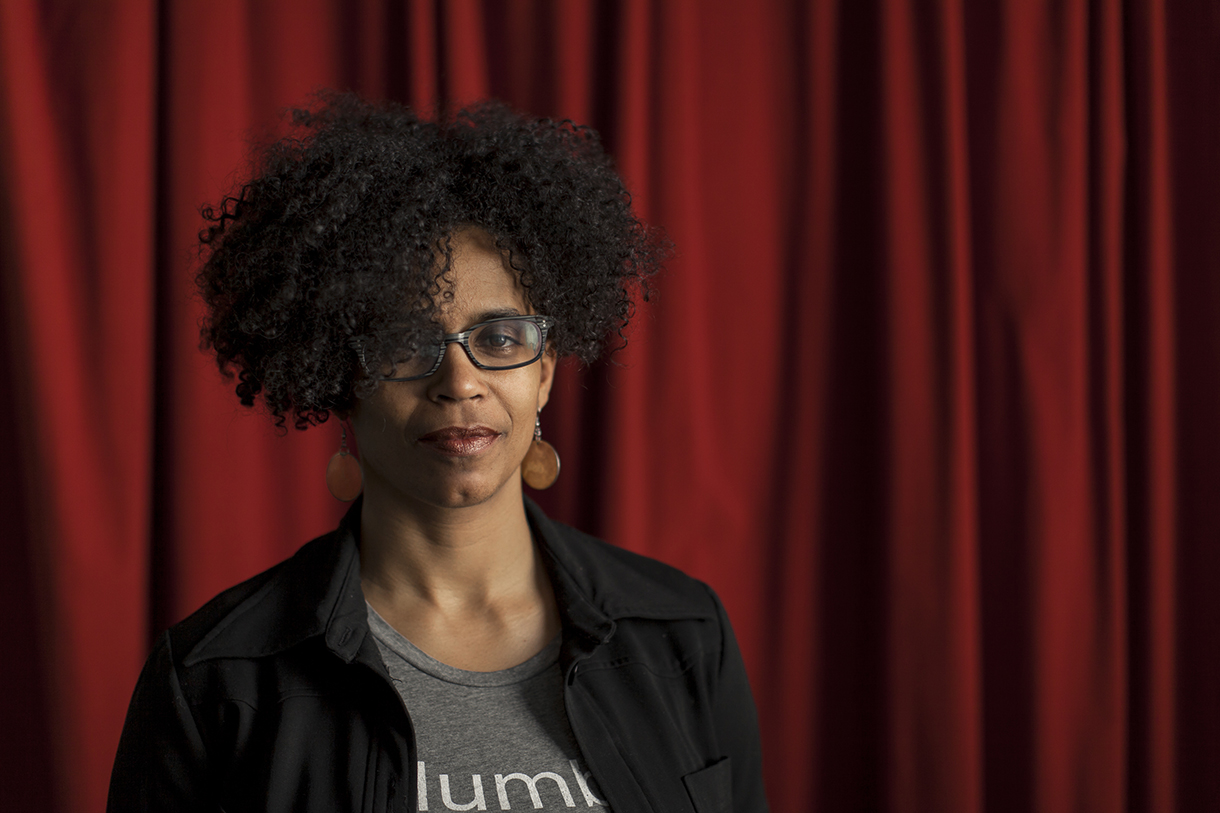 Dance professor, dancer and choreographer Onye Ozuzu named Dean of School of Fine and Performing Arts.
"As a school, it's important to look at how we structure things and how we design our environment. It's an exciting time for change in our nation and our world," says Onye Ozuzu, the newly appointed Dean of the School of Fine and Performing Arts. "The imperative for change is on our desks right now." 
Ozuzu, a Dance professor who has been serving as Interim Dean of the SFPA since July 2015, was chosen by Columbia College Chicago for the Dean position after an extensive national search. Her appointment, effective July 1, comes after more than 20 years as an artist, educator, and leader—the last five of those years in service to Columbia College.
"Onye Ozuzu has done an extraordinary job as Interim Dean this year, and she stood out as the strongest candidate in a very strong pool during the search. Based on this record of excellence, I am confident Onye will continue to excel as Dean," says Provost Dr. Stan Wearden. "She is an impressive leader with a deep understanding of the culture of Columbia College Chicago. It is gratifying to find the best Dean candidate within the Columbia community." 
Ozuzu's art practice informs her administrative practice. "As a composer of dance, I'm not only composing movement but also composing the movement of ideas," says Ozuzu. "Being an artist and administrator means finding the right balance…and nothing is done alone."
Ozuzu joined Columbia in 2011 as a professor and Chair of the Dance Department. In addition to serving her one-year term as Interim Dean of SFPA in 2015-16, Ozuzu has been busy in a number of administrative capacities, serving as Co-chair of the Provost Search Committee, Co-chair of the Chair Council, Chair of the Committee on Diversity Equity and Inclusion, a member of the Senior Associate Provost Search Committee, and the Procedural Review Committee.
Consistently active in her field, Ozuzu's research focuses on better understanding and celebrating the history and practice of West African and Caribbean Dance. Her ethnographic dance research informs her work in the classroom as well as her creative endeavors outside the classroom. The Black Saint and the Sinner Lady, a collaborative piece with composer Greg Ward in honor of the Charles Mingus album of the same name, is among her many projects. The project was commissioned by Links Hall Constellation and was the recipient of a Columbia Faculty Development Grant.
Ozuzu received degrees in English Literature (BA '94) and Dance and Choreography (MFA '97) from Florida State University. She is the founder and artistic director of two organizations: The Technology of the Circle and Sambo's Sister. 
Before joining Columbia, Ozuzu was the Associate Chair, Director, and tenured professor at University of Colorado at Boulder where she taught for 11 years and was involved in curriculum development and revision.
Curriculum development will again be a primary focus for Dean Ozuzu, who will report to the Provost and will work closely with the Senior Associate Provost Suzanne Blum Malley. While supporting shared governance activities among faculty, Dean Ozuzu will have the opportunity to enact changes beneficial to the long-term health and excellence of the SFPA and the College.
The SFPA includes nine departments: Art and Art History, Business and Entrepreneurship, Creative Arts Therapies, Dance, Design, Fashion Studies, Music, Photography and Theatre.
While she is excited by the opportunities and challenges that lie ahead, Dean Ozuzu wants to ensure a healthy balance. "I want to offer ways for us to pull back and allow ourselves space and time to visualize possibilities. For years, I've been envisioning a salon series in which faculty, staff, and students can interact with each others work—a space to reinvest and reinvigorate us in our practice and in our community."