Columbia Holds Sixth Annual Hip-Hop Festival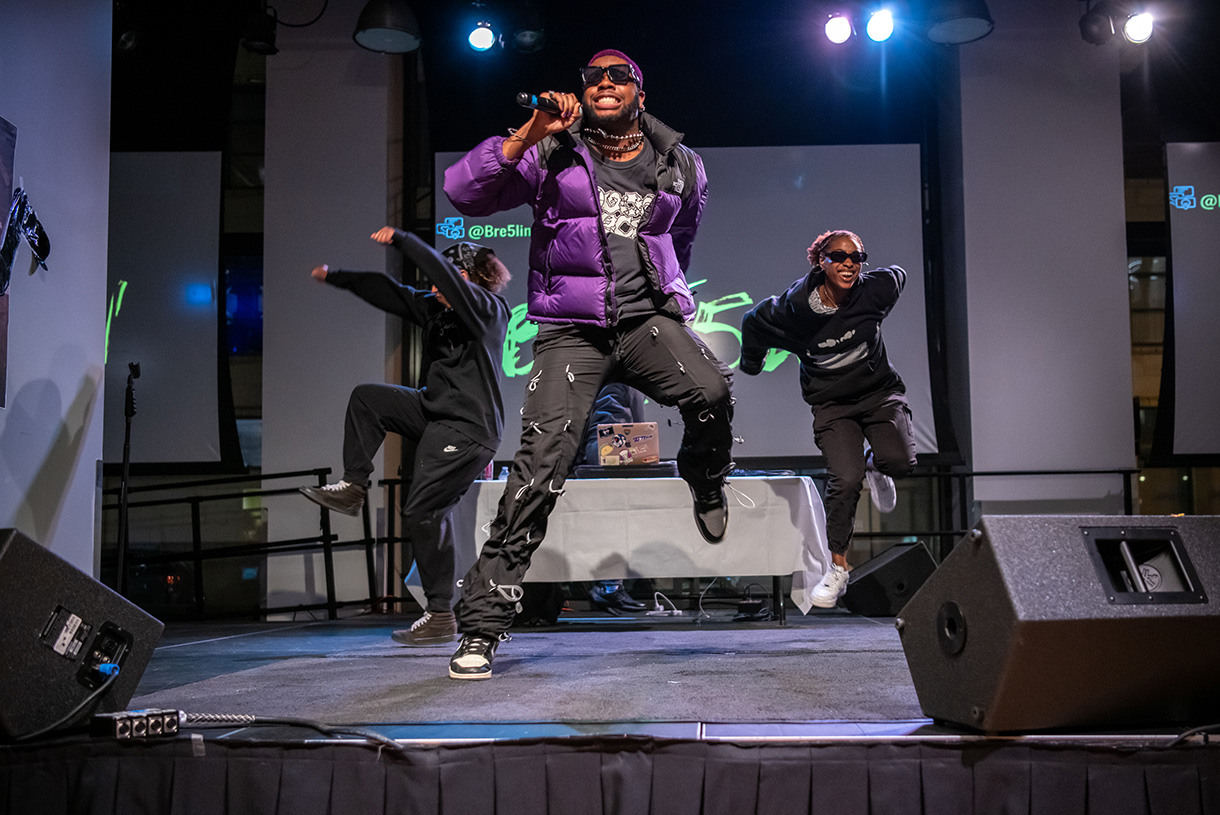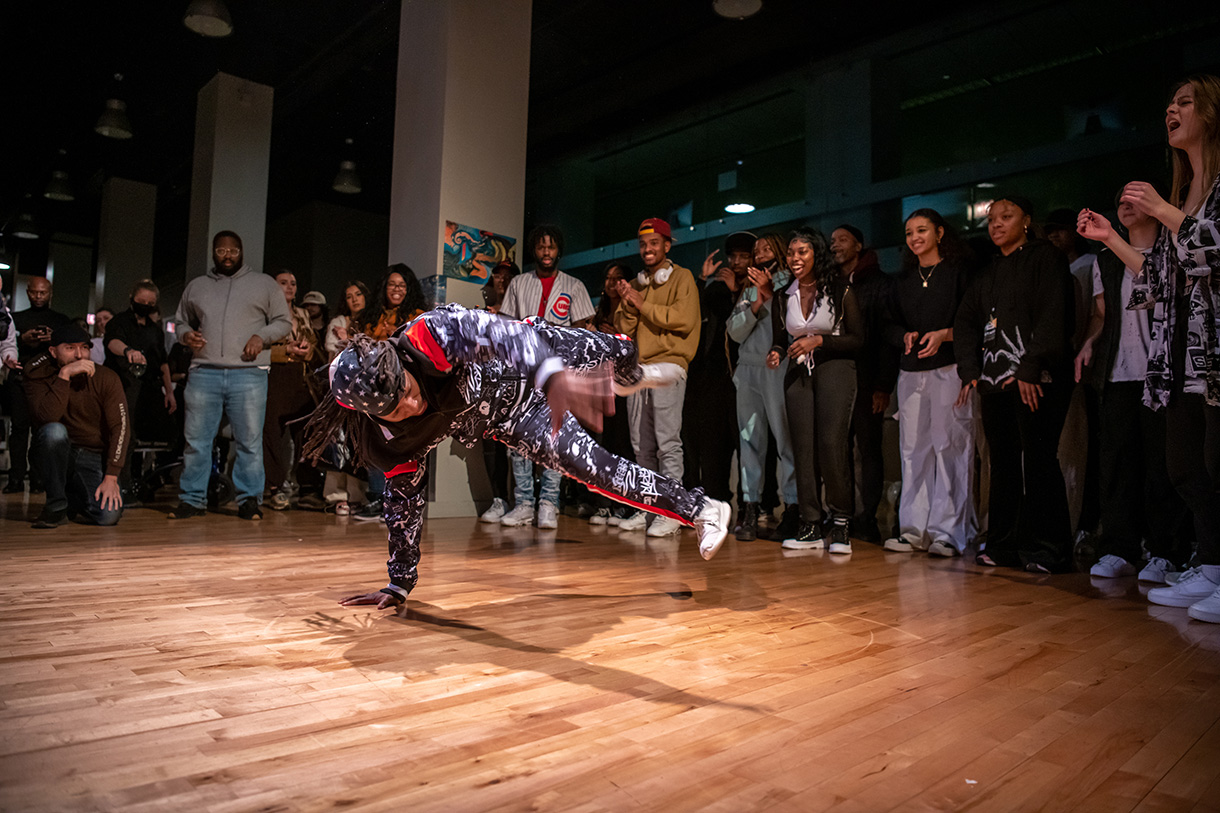 The Fresh Connect festival at Columbia College Chicago celebrated the school and city's rich hip-hop history for the sixth year
On an unseasonably warm December Friday in Chicago, hip-hop lovers from across the city converged on Columbia College Chicago's Conaway Center for the 6th annual The Fresh Connect hip-hop festival.
The yearly event is rooted in celebrating and building community through hip-hop. Fresh Connect brings together emerging talent, seasoned professionals, and supporters of hip-hop culture at Columbia and beyond.
Although open to the larger hip-hop community, The Fresh Connect runs on the talent and dedication of the Columbia community.
It was originally conceived of by by Faculty members Kelsa Robinson and Daniel "BRAVEMONK" Haywood to launch the Hip-Hop studies minor.
The event is produced by students in the Business and Entrepreneurship events management practicum taught by Faculty member Shannon Bourne and connects deeply with the college's unique Hip-Hop Studies minor, and the Dance department.
"This experience touches on every aspect of the college's mission: to explore their interests and express their creativity, gain practical experience in a professional setting, gain confidence practicing what they are learning in other classes, and connect with industry professionals," Bourne says.
First-year grad student in the Arts Management masters program Emma Broun can attest to just how much work and experience she gained from collaborating across departments, managing budgets, and leading teams of undergraduates.
"Because the Fresh Connect happens yearly, there were some specific objectives given to us, but we had a lot of freedom when it came to what the event was actually going to look like," Broun says. "This gave the other Grad students and I great practice negotiating the objectives of our clients with our vision for the event and the needs and wants of the performers involved.
In addition to getting practical educational experiences, students also build valuable connections in the Chicago hip-hop community. This semester the class worked with Graphic Design alumnus and well known Chicago street artist BBoyB '94 and Music department faculty member Amina Norman-Hawkins, who teaches in the Hip-Hop Studies minor. They gave students the connections needed to find the event's performers and attendees.  
"This was a great opportunity to create connections-- especially for students who are part of the hip-hop minor," Bourne says. "This year's theme was "Past, Present, Future" and you could see that theme embodied within the conversations between guests and students during the event."
The sixth iteration of Fresh Connect featured headliners D-Vo, Coolout Chris, and Akbbar. Attendees were also treated to special guests like DJ Tacco, Color, B5, Jabari Zakee, Konee Rock, Renegades, Emjai Ye Royal, and Avery Sunshine.
Along with the role of event Producer, Broun was the head of the fundraising team for the newly named Parker Lee Williams Award for Hip-Hop Excellence.
This award, previously called The Fresh Connect Scholarship, goes to the student who embodies excellence in the Hip-Hop studies program. The scholarship is now named after the late Chicago hip-hop legend and alumnus Parker Lee Williams '90, who went by the name DJ P-Lee Fresh and passed away in December 2021.
"The event became a celebration of his life and a sort of reunion for his family and friends, some of whom even flew to Chicago just for the Fresh Connect," Broun says.
Broun's fundraising team was able to secure in-kind donations of products from multiple companies, set up a vintage clothing vendor at the event who donated a portion of proceeds to the scholarship, and create a crowdfunding site which continues to accept donations.
"I would love to go into nonprofit fundraising and development when I finish my master's, and this course was a great introduction to the field," Broun says.
The inclusion of so many students and artists across hip-hop landscape makes it much more than just a class project.  Bourne appreciates that this event helps her and others looking to learn about the genre's rich history in Chicago and at Columbia. This insight will hopefully inspire students to carry on the hip-hop tradition's influence.