Toy Monique Hawkins MFA '17 Shares Her Journey With CTVA Students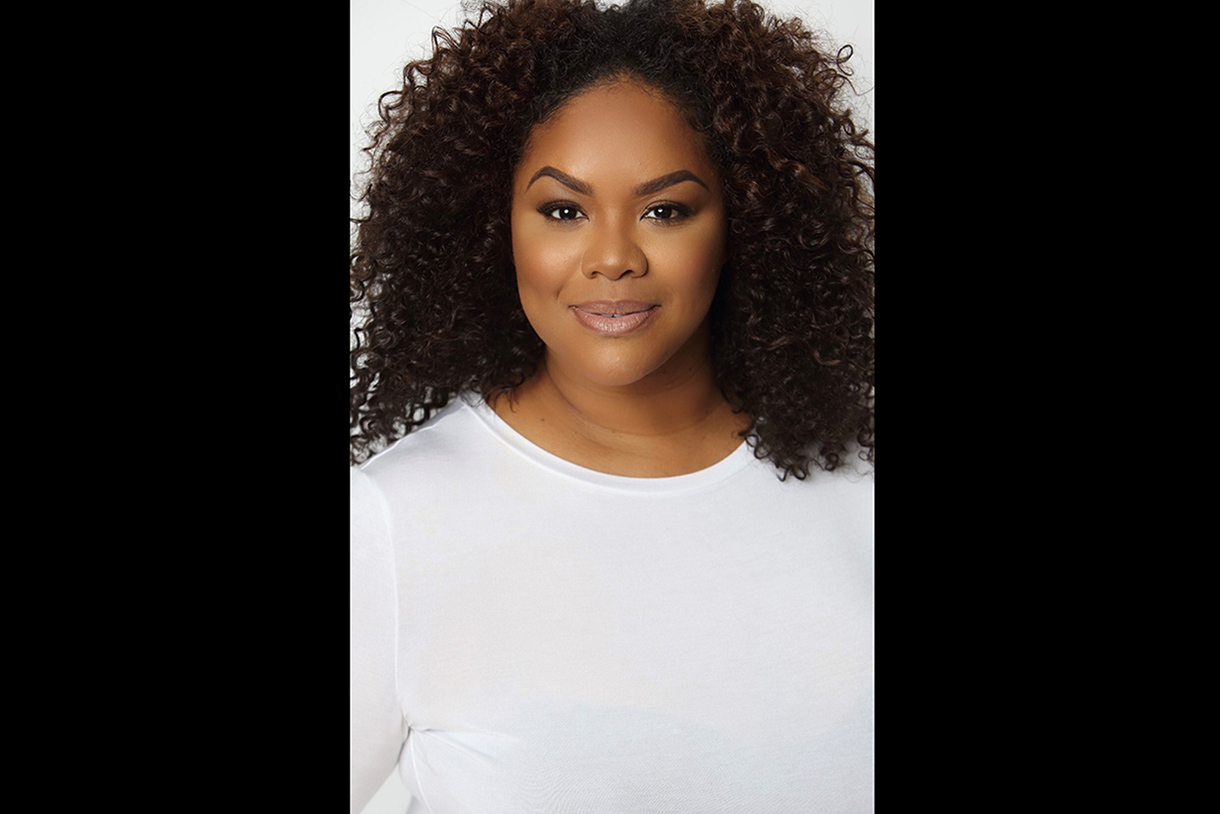 Hawkins, Vice President of Development and Scripted Programming for BET Networks and BET Studios, recently visited campus to talk with students about her career in film and what she's been up to since her time at Columbia.
Toy Monique Hawkins shared that while working as an extra on the set of The Dark Knight, that her interest in TV and Film was sparked. "Standing 12 hours on set, watching Christopher Nolen with Maggie Gyllenhaal and Heath Ledger...I fell in love with the industry. I quickly did a search for the best schools and found one of the top schools right here, at home, in Chicago."
Hawkins MFA '17, is now Vice President of Development and Scripted Programming for BET Networks and BET Studios. She recently returned to Columbia's campus, where she pursued a master's degree in 2015, to talk with Columbia Scholars and the Episodic Television Class about her career in television.
After 12 years in business and technology, Hawkins made the move to Hollywood where, for the past five years, she worked with production company Will Packer Productions – known for such films as Girl's Trip, Night School, and Little as well as TV series Bigger and That Girl Lay Lay which Hawkins produced.
Hawkins is happy to currently be part of a studio and network that are making great strides in the entertainment industry for people of color - producing stories across all genres, settings, and periods of time. At BET Studios, Hawkins covers a number of Black content creators with overall deals and broad interests. She also supports the vision of EVP Aisha Summers-Burke, selling content externally and within the Paramount Global family of brands. Under a separate hat, Hawkins develops content for BET Networks which primarily includes the SVOD BET+ established in 2019 and led by EVP & GM Devin Griffin.
"For people that look like me, especially when we are still saying there's not enough stories told about what I keep calling 'Black cultural diversity,' it's being able to do that. I feel like I'm responsible to do this, but it's also just a beautiful experience because I'm surrounded by people who [not saying we all think alike, but who] get me and my wit and my directness and my Chicago."
She credits Columbia for giving her a head start in the industry by learning all aspects of what a career in entertainment could look like. "Columbia gave me so many different vantage points to all the different roles and people and functions so that I could figure out exactly where I fit into that world," she said. "I experienced the roles of a writer, and a director, and a producer, and a VFX supervisor, and a screenwriter, and an actor. Even the cinematographers and the grips, I got to see what everyone did firsthand."
"So when I got to L.A. and was expected to do certain things, I felt prepared thanks to a hands-on experience at Columbia doing each of those things."
Equally important, Hawkins says, are the friendships and the connections that you make with your peers, and says her semester in L.A. was the icing on the cake during her time at Columbia. "You were able to take those friendships and those connections with you to L.A., where a lot of the work happens."
As a strong believer in "lifting while climbing," Hawkins mentors industry professionals, speaks and attends panels, hosts empowerment gatherings, and supports independent filmmaking. "Focusing on those relationships is kind of how you learn the other side of the business that you don't always learn in the classroom."