Columbia College Symposium Honors the Legendary Nina Simone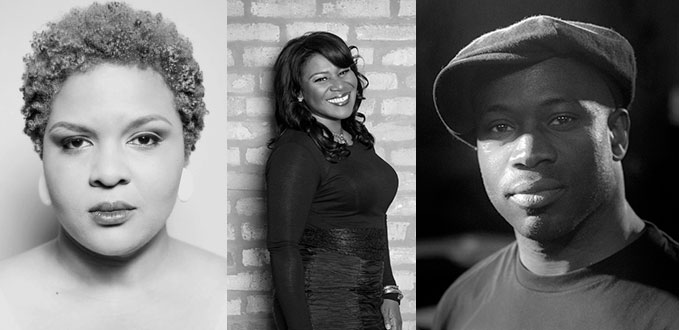 Center for Black Music Research hosts discussions with scholars and performers about the singing voice in 12 Years a Slave, beatboxing, black vocal techniques of Chicago performers, and a tribute to the legacy of Nina Simone
CHICAGO (Nov. 10, 2014)– Local and national vocalists, scholars, and producers will share their knowledge of African-American vocal history and aesthetics Nov. 18-19 in a symposium, Black Vocality II: Cultural Memory, Identities, & Practices of African-American Singing Styles, hosted by the Center for Black Music Research (CBMR), the Department of Music at Columbia College Chicago, and the University of Salento in Lecce, Italy. Black Vocality II is the second symposium designed by Gianpaolo Chiriaccò from the University of Salento who is a long-term research fellow at the CBMR. The first symposium was held in September 2013.
In the two-day event, students, scholars, singers, and vocal performers will explore the ways in which singing voices have shaped, defined, chronicled, and continuously recontextualized the black experience. Session topics include:
The Singing Voice in the Oscar-winning movie 12 Years a Slave
Politics and Practices of Black Vocal Performers in Chicago
Voicing Identities: Performing Blackness
What Do They Call Her? Nina Simone's Vocality and the Black Aesthetic
"Gianpaolo has again succeeded in pulling together a roster of thinkers and performers who will provide unique interdisciplinary insight into the myriad ways in which vocality is reflective and constitutive of black experience. These are connections that have always extended far beyond the sung word," said Monica Hairston O'Connell, executive director of CBMR.
The symposium is open to the entire Chicago community and is designed for practitioners, teachers, and students in vocal performance, music, literature, and theater. In addition to Columbia College Chicago faculty and staff members, notable participants will include columnist Aaron Cohen(Downbeat magazine), beatboxer Napoleon Maddox (Cincinnati), Rich McKeown (producer and director of the award-winning American Beatboxer documentary film), and scholars from Indiana University, Northwestern University, Reed College, Saint Louis University, University of Illinois at Chicago, and University of Massachusetts. Featured performers will include beatbox artist Napoleon Maddox and Chicago vocalists Tammy McCann, Yaw Agyeman, Storie Devereaux, Allegra Dolores, and LaShera Moore.
The symposium will conclude with a special performance titled "Channeling Nina Simone," during which the legacy of Nina Simone's voice and agency will be honored through contemporary and innovative reinterpretations of her songs that demonstrate how artists can re-sound Nina and how they can embrace her powerful influence to express something new.
Symposium planner Chiriacò writes, "Working with vocalists in the Chicago area and in the Midwest, I realized how profound Simone's influence is. It is not just a matter of her amazing style or her songwriting. It's something that pertains to her agency and her personality that really inspires folks today."
The performance will be at 7:30 p.m. on Wednesday, Nov. 19, in the Columbia College Concert Hall located at 1014 South Michigan Avenue.
The symposium, which is supported in part by a Marie Curie-International Outgoing Fellowship, financed by the European Union, is free and open to the public. For more information about the symposium and the schedule of events, visit: www.colum.edu/cbmr and www.afrovocality.com. Tickets or reservations are not required, but will be appreciated by emailing an RSVP to afrovocality@gmail.com.
Columbia College Chicagois an urban institution that offers innovative degree programs in the visual, performing, media and communication arts for nearly 10,000 students in 120 undergraduate and graduate programs. An arts and media college committed to a rigorous liberal arts curriculum, Columbia is dedicated to opportunity and excellence in higher education. For further information, visitwww.colum.edu.
###
Media Contact:
Cara Birch, 312.369.8695,
cbirch@colum.edu