Columbia College Chicago and Wabash Arts Corridor Proudly Announce Big Walls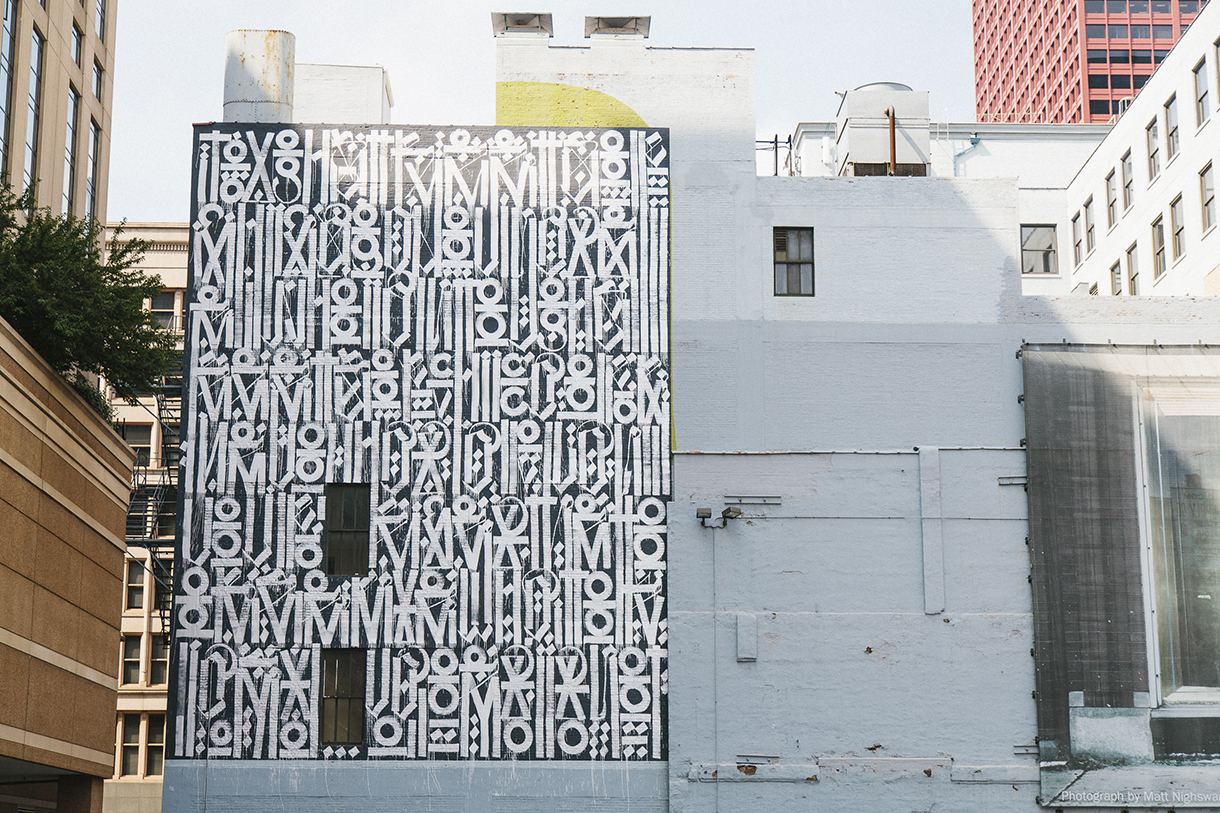 International and local artists to install more than 40,000 square feet of new building murals in Chicago's South Loop neighborhood.
CHICAGO (April 27, 2016)—Columbia College Chicago launches the city's largest street art festival, Wabash Arts Corridor Big Walls, May 1-13, 2016. Transforming the Wabash Arts Corridor (WAC) in Chicago's South Loop into a world hub for public art, WAC Big Walls brings 18 renowned local and international street artists to install more than 40,000 square feet of new large-scale building murals—bringing the total number of public art installations in the district to nearly 40, one of the largest concentrations in any city center nationwide. During the two-week festival, emerging trends in public art will be explored through artist panels, street art tours, live art-making and more. For a full schedule of programs, visit www.wabashartscorridor.org/bigwalls.
"The Wabash Arts Corridor Big Walls festival cements Chicago as an international hub for public art, bringing a greater concentration of street art to the South Loop than currently exists anywhere in the City," says Michelle T. Boone, commissioner of the City of Chicago's Department of Cultural Affairs and Special Events. "The innovative and collaborative work Columbia College is leading in the Wabash Arts Corridor exemplifies several of the City's Cultural Plan recommendations, including expanding art in public places and enhancing cultural districts. This type of partnership among educational, artistic and private organizations stimulates economic development, attracts tourists and provides a new cultural asset all Chicagoans can enjoy."
Street artists installing new work for WAC Big Walls include: Eduardo Kobra (Brazil); Ricky Lee Gordon (South Africa); Marina Zumi (Argentina); Collin van der Sluijs (Netherlands); Ozmo (Italy); Chicago artists Renee Robbins, Amuse 126, Sarah Stewart, Lady Lucx, Zor Zor Zor, Czr Prz, DMNology and Tararchy; and Columbia alumni Don't Fret, Ruben Aguirre (BA '02) and Justus Roe (MFA '08).
Special programming for WAC Big Walls includes "Big Walls in a Big City"—a major street art conference at Columbia on Thursday, May 5 from 6-10 p.m. (1104 S. Wabash Ave.), featuring street artists Ruben Aguirre and Collin van der Sluijs. Additional street art programs will be held throughout the two-week festival, culminating in a series of events during Columbia's campus-wide Manifest festival on Friday, May 13 from 12-9 p.m. These events range from multimedia image projections and fabric installations to the unveiling of new sculptural objects and site-specific installations in sidewalk planters throughout the Wabash Arts Corridor.
"To my knowledge, no other academic institution in the country has integrated the power of street art to create a sense of campus, extend student learning, and connect to its neighbors," says Wabash Arts Corridor Chair and Columbia Vice President for Student Success Mark Kelly.
WAC Big Walls murals will be installed at locations including: Columbia College Chicago (600 S. Michigan Ave., 623 S. Wabash Ave. and 619 S. Wabash Ave.); new construction at 1001 S. State Street (Golub & Company); the Roosevelt Hotel (1152 S. Wabash Ave.); Roosevelt University's Goodman Center (501 S. Wabash Ave.); the South Loop Club (1 E. Balbo Ave.); Grand Campus (a Group Fox property at 777 S. State St.); 910 S. Michigan Lofts; Draper and Kramer Properties (1130 S. Michigan Ave.); Park One (525 S. State St.); The Manhattan (431 S. Dearborn); Warehouse Liquors (634 S. Wabash); and The Lightner Building (a JK Equities property at 1006 S. Michigan).
Art galleries participating in WAC Big Walls and curating artists include Beauty and Brawn Gallery, Chicago Truborn Gallery, Elephant Room Gallery, Matthew Rachman Gallery and Vertical Gallery.
WAC Big Walls is sponsored in part by Capstone Collegiate Communities, Continental Painting and Decorating, Fogelson Family Foundation, Gilbane Development Company, Hilton Chicago, Loop Colors, Music Garage, Roosevelt University's Auditorium Theatre, Solemn Oath Brewery and Sunbelt Rentals.
About Columbia College Chicago
Columbia College Chicago is a private, non-profit urban institution offering a distinctive curriculum that blends creative arts, media, liberal arts and business for 9,000 students in more than 100 undergraduate and graduate degree programs. Dedicated to academic excellence and long-term career success, Columbia College Chicago creates a dynamic, challenging and collaborative space for students who experience the world through a creative lens. For more information, visit www.colum.edu.
About the Wabash Arts Corridor
The Wabash Arts Corridor (WAC) is Chicago's "living urban canvas." Founded in 2013 and led by Columbia College, the WAC is one of the city's major cultural assets comprised of eight educational institutions, 19 galleries, 14 performance spaces, five major hotels and more than 40 restaurants. Connecting local businesses and commerce with education, cultural programming and the visual, performing and media arts, the WAC is an urban lab for creative expression, innovation and excellence in the arts. For more information, please visit www.WabashArtsCorridor.org.
# # #
Media Contact: Danielle Wilcox, 312-369-7937, dwilcox@colum.edu