Columbia Named One of the Best U.S. Colleges for Student Voting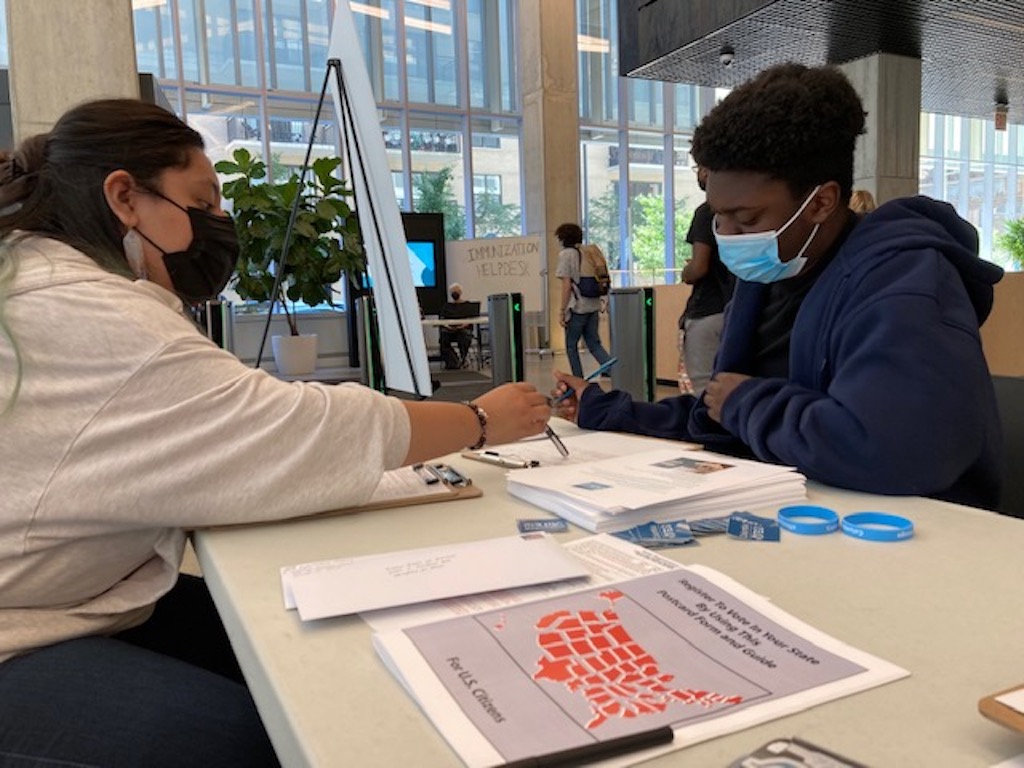 The Columbia Votes initiative led the effort to increase voter turnout among Columbia students.
Columbia was named one of America's Best Colleges for Student Voting by Washington Monthly. To make the list, schools needed to demonstrate a repeated commitment to increasing student voting and have been transparent about the results. Universities also had to submit 2020 and 2022 voting action plans to the ALL IN Campus Democracy Challenge. 
Professor of Journalism Sharon Bloyd-Peshkin started Columbia Votes! at the college in 2019 to help students learn about the electoral process, assist them with registering, and increase student voting. The initiative has been widely embraced by the administration, faculty, staff, and students at Columbia College Chicago, and has grown from a volunteer effort to a college- and grant-funded program that is able to hire and train "voter registration geniuses" (VRGs) who help educate and motivate their peers about the power and importance of the youth vote, and then assist them in registering to vote and even requesting vote-by-mail ballots. The initiative proved to be successful in 2020 when the voting rate at Columbia rose from 56 to 72 percent. Columbia students also voted higher in 2020 (72%) than the national average college student vote rate (67%).
Click here to view the full list of schools.