Honorary Degree Recipient and Renowned Playwright and Actor Regina Taylor HDR '11 to Speak at Columbia Social Justice Initiative Event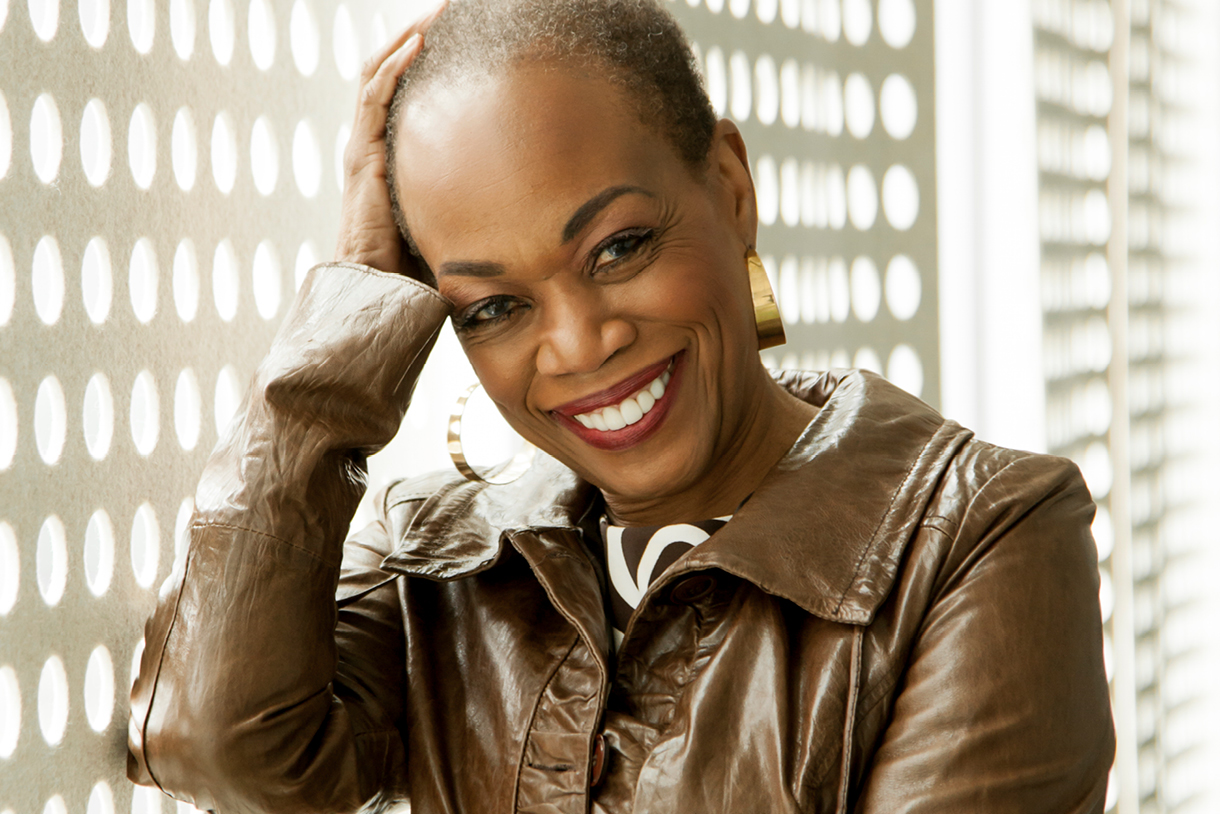 Faculty member Dr. Khalid Long to interview Regina Taylor on Zoom Monday, April 12 from 2-3PM as part of Columbia's Social Justice Initiative
Columbia College Chicago will be hosting a conversation centered on social justice with Columbia honorary degree recipient and renowned playwright, actor, director, activist, and educator Regina Taylor HDR '11 on April 12. The event will begin with introductions by Senior Vice President and Provost, Marcella David, and Dr. Rosita M. Sands, Dean of the School of Fine and Performing Arts, followed by a conversation with Ms. Taylor and a Q&A session. 
Dr. Khalid Long, Assistant Professor of Theatre at Columbia, whose creative work, scholarship, and deep connection to the College's work on Diversity, Equity, and Inclusion (DEI) and social justice issues, will be leading the conversation with Taylor.
Taylor is currently serving as the playwright-in-residence at the Repertory Theatre of St. Louis, a three-year appointment through the National Playwright Residency Program and as an Artistic Associate with the Goodman Theatre. Her playwright credits include Crowns, Oo-Bla-Dee, Drowning Crow, The Trinity River Plays, and Bread. She has won awards for several of her performances. Taylor is currently featured in numerous television productions including HBO's Lovecraft Country and Netflix's All Day and a Night, among others, and has received a Golden Globe Award for Best Performance by an Actress, three NAACP Image Awards, and two Emmy Award nominations for her television role as Lily Harper in the television series I'll Fly Away.
Columbia has continued its long-standing commitment to DEI with a new campus-wide Social Justice Initiative (SJI), housed in the Office of the Provost. The initiative, which is set to present the college community with opportunities to investigate the role of social justice in creative practice and the role of creatives in advancing social change, will help develop and fund new support structures and resources needed to eliminate the achievement gap between white students and students of color.
"At Columbia College Chicago, we have long prioritized issues related to social justice as part of the college's agenda. Diversity, Equity, and Inclusion principles formed one of the six pillars of our last Strategic Plan and these principles will continue to be an important underpinning of the College's work moving forward," says Dr. Sands.
As part of Columbia's SJI, the school will be hosting programs sponsored by each one of its three schools to support the development of students, creatives, and leaders. The online event, "Social Justice and Creative Practice: The power of the creative voice in advancing social change, A Conversation with the Renowned Playwright and Actor, Regina Taylor" will be sponsored by Columbia's School of Fine and Performing Arts (SFPA) and will focus on the power of the creative voice in advancing social change.
"We believe that dialogue is a critical part of engagement, so we hope that the programming that moves forward through the Social Justice Initiative and across other aspects of the college's work will foster dialogue across areas of the campus, within courses across the curriculum, and among our community of faculty, staff, and students," says Dr. Sands.
The event will be open to the Columbia College Chicago community and is scheduled to take place on Zoom from 2 p.m. to 3 p.m. CT on Monday, April 12. To sign up for the event in advance, click here.
MEDIA INQUIRIES

Daisy Franco
Communications Manager
dfranco@colum.edu