Alum Christian Sprenger on Building a Life in Cinematography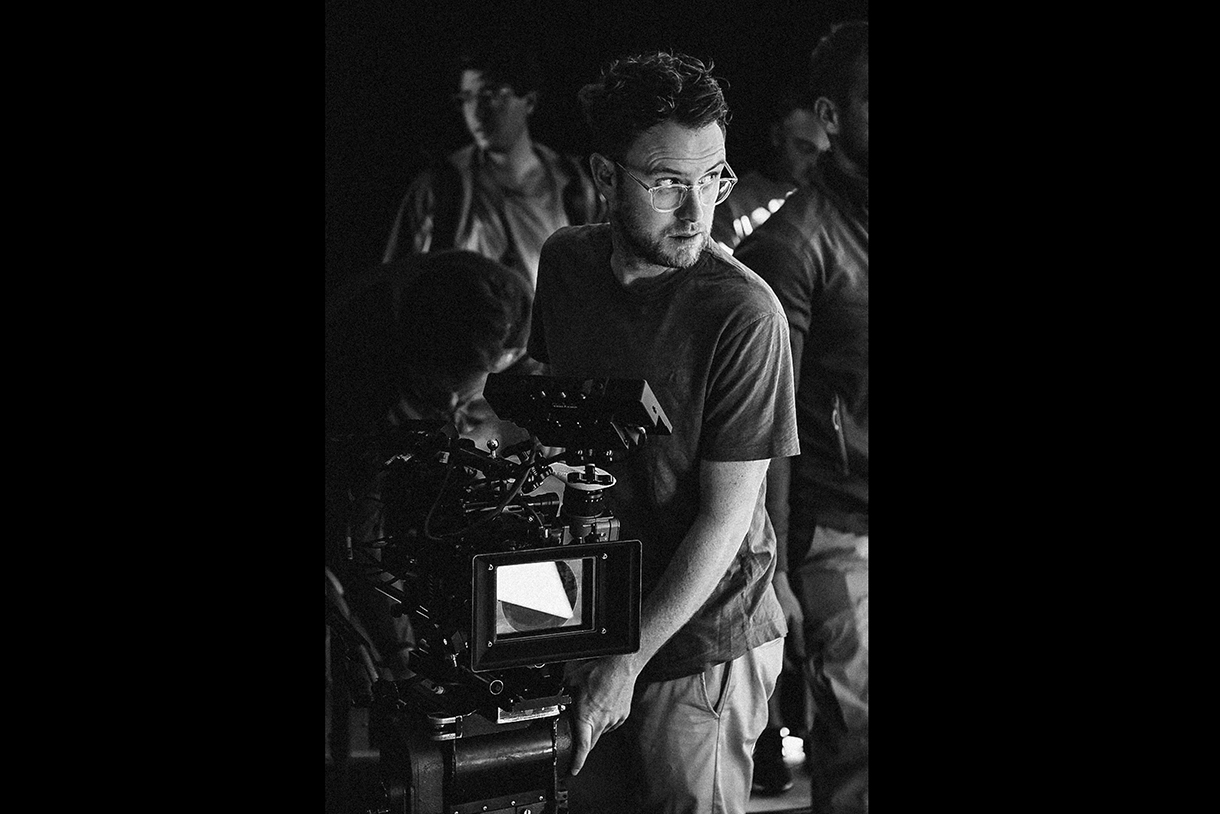 Cinematographer Christian Sprenger '07 is known for his work on Baskets, GLOW, Atlanta, Last Man on Earth, Reservation Dogs, and Station Eleven.
For Emmy-winning Cinematographer Christian Sprenger '07, the journey to Columbia College Chicago started with the city itself. Downtown may have only been a forty-minute journey due east of Warrenville, where Sprenger was raised, but it was another world. "It's such a visually beautiful city, and there's such incredible architecture, and really, it was a very rich backdrop for [someone interested in learning a] visual medium." 
Once he was enrolled, Sprenger found further inspiration for his craft from the work of his professors, many of whom were still actively working in the business. One of those people, Cinema and Television Arts (CTVA) Professor of Instruction Adam Jones, remains a mentor to this day. "I remember being very interested in learning from Adam because he had this list of credits that were all films that I had seen or was familiar with, where I could literally go watch his work." It was an important introduction to the world of possibilities that opened with a career in cinematography. 
For Sprenger, who is known for his work on Baskets, GLOW, Atlanta, Last Man on Earth, Reservation Dogs, and Station Eleven, immersing himself in a film program that provided strong fundamentals allowed him to remain at the cutting-edge of an ever-evolving industry. "There's of course a technical learning curve every time a new digital system comes out, there will always be, and I don't think there's any way to get ahead of that, regardless of what the program teaches or what cameras the school has," Sprenger says. "But I think the fact that we had this fundamental education is still something that I rely on today, and in a lot of ways it's universal to whatever the technology is that you're using."
For Sprenger, specific experiences, like the practicum program, proved to be especially transformative in developing his creative process. "[In my practicum, they] basically taught us how to develop a movie with the core creative team with people making the film and gathering references and doing storyboards and having these production meetings with the creative teams. I think that was a very valuable part of my education, was learning how to do that." 
One of the most important takeaways: learning to use his skills to prioritize the holistic success of a film rather than showcase his technical prowess. "I think a lot of young filmmakers, or perhaps young artists in the industry, in any artistic media in general, often make the mistake of trying to use a project as an example for how good they are or how beautiful they can make something look…I think that that ultimately is the core of great filmmaking or great storytelling in general, is that you're just prioritizing the narrative, and the goal is that the audience loses themselves in this world that you've built for them. All of your decisions really have to be in service of building that world," Sprenger says.
In each of his projects, Sprenger engages in a discovery process with the creative team in service of that world-building; in Reservation Dogs, that meant investigating different technical and innovative approaches to come up with the series' signature look for the spirit world. With influences from the seminal photographer Edward S. Curtis in mind, Sprenger went to work. "I pulled a whole bunch of different references from a lot of documenting photography that was done in the early 1900s, and we did a whole bunch of camera testing with antique lenses and all this stuff and eventually discovered what that look wanted to be." The result: a show that critics have called "magical" and "stereotype-smashing."
For Sprenger, community is at the heart of many of these projects—a community that he began building at Columbia and within which he still often works today. "I work with a lot of [Columbia alums] still. My gaffer and my first AC, those are all friends that I met freshman year of Columbia. There's no way to say that my level of success, that they're not fully responsible for where I've gotten, to be able to walk out of school and have a crew that you trust with your life," says Sprenger. "I think those relationships are really the core of what is most valuable about going to film school."