A Seat at the Table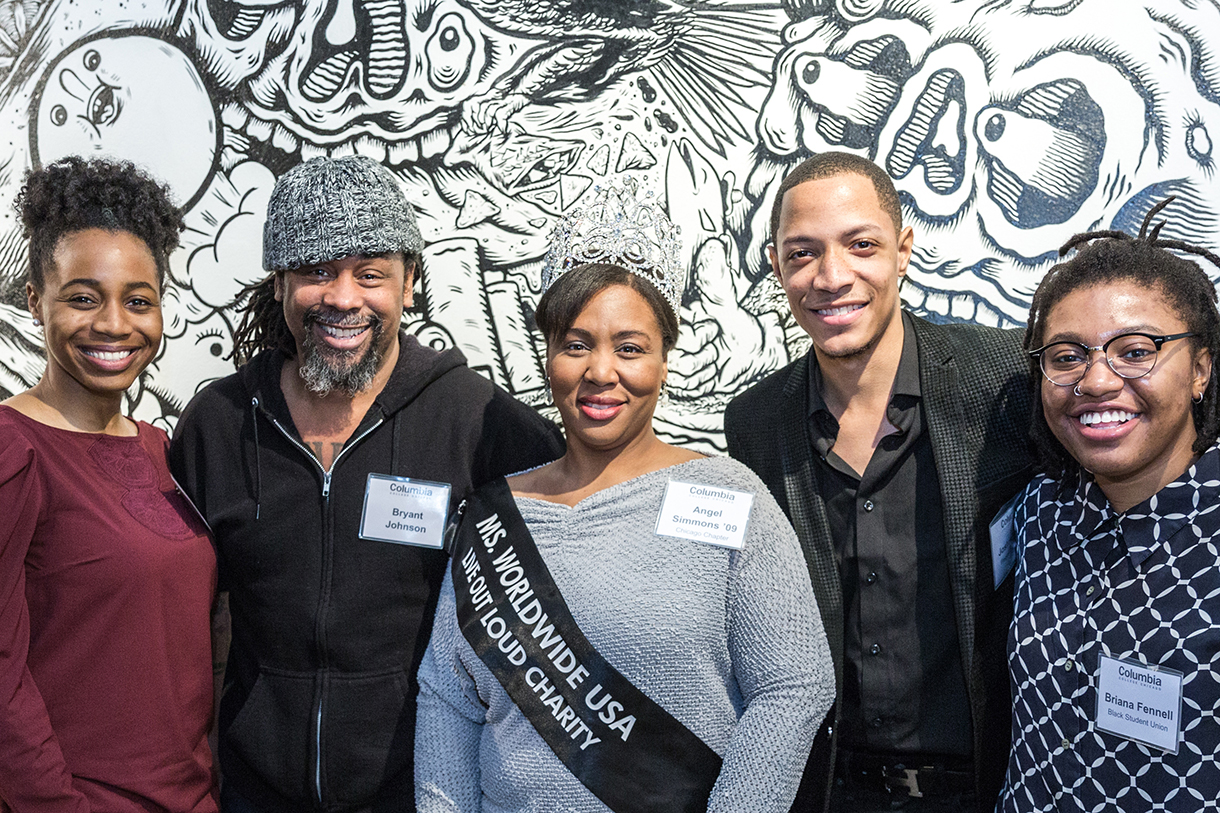 Recent alumni return to Columbia to discuss their post-graduation journeys as successful Black professionals.
In Issa Rae's HBO show Insecure, there's a scene in which Molly, a Black female lawyer, has a private conversation with another Black female lawyer who recently started at the company: "If you want to be successful here, you've got to know when to switch it up a little bit." Code-switching, especially for people of color, is a powerful tool, but it doesn't come with ready-made instructions.
 
"Though Molly hid some of her Blackness from her co-workers, it is impossible to hide it all," writes Angelica Jade Bastién in a recent New York Times piece. "By simply being Black in that space and being successful, she becomes proof that Blackness is capable."
 
Sometimes, seeing proof of success is encouragement enough. Other times, building a strong network is what's needed.
 
In honor of Black History Month, the Development and Alumni Relations Office partnered with Multicultural Affairs to host "Don't Try to Boil the Ocean: Setting Realistic Goals and Intentions," an alumni panel featuring successful alums from various fields. The theme was "broad enough that [it] could speak to a lot of different kinds of professions and one that would attract the alumni network and entice students," says Miriam Smith, Executive Director of Alumni Relations and Annual Giving.
 
The panel featured successful Black professionals from a range of industries: artist and gallerist Bryant Johnson, reporter and anchor Frankie Jupiter '10, entrepreneur and motivational speaker Angel Simmons '09 and WBBM assistant producer Taryn Smith '11.
 
One of the most challenging questions directed at the panel by student moderator Josh Short was how they manage to stay focused on their work with all of today's stressors. Smith responded: "It's always been hard, it's always been a struggle." But Smith is energized by her work with youth and uses that to fight the feeling of being overwhelmed. "There are so many ways to pour back into society and give back."
 
Community engagement can be easier to preach than it is to practice—but not with this group. 
"It's a mandate for me and I have to reach out to as many people as possible," says Simmons, who works with issues she says aren't often talked enough about in the Black community such as mental health, grief, loss and suicide. A Chicago native, Simmons understands that working with and for her community means addressing the segregation of people and resources. "It's important to bring the experience of arts to places like Englewood, and not just the north side."
 
When asked what advice the panelists would give current students, Simmons and Smith gave the same answer: resources. Both encouraged the students to seek out counseling services, peer mentoring and career advice at Columbia.
 
Simmons wore a crown on stage—a symbol of her victory as Ms. Worldwide of Illinois. But she reminded the crowd of mostly Black students that success is, in fact, attainable: "My suggestion is for you to appreciate small beginnings," says Simmons. "Nothing will happen if you don't jump in, jump in, jump in." 
***
On March 29, the Alumni Office will host the 2nd annual Alumnae Entrepreneur Panel. For more information on all upcoming alumni events, visit events.colum.edu