Columbia is a Feminist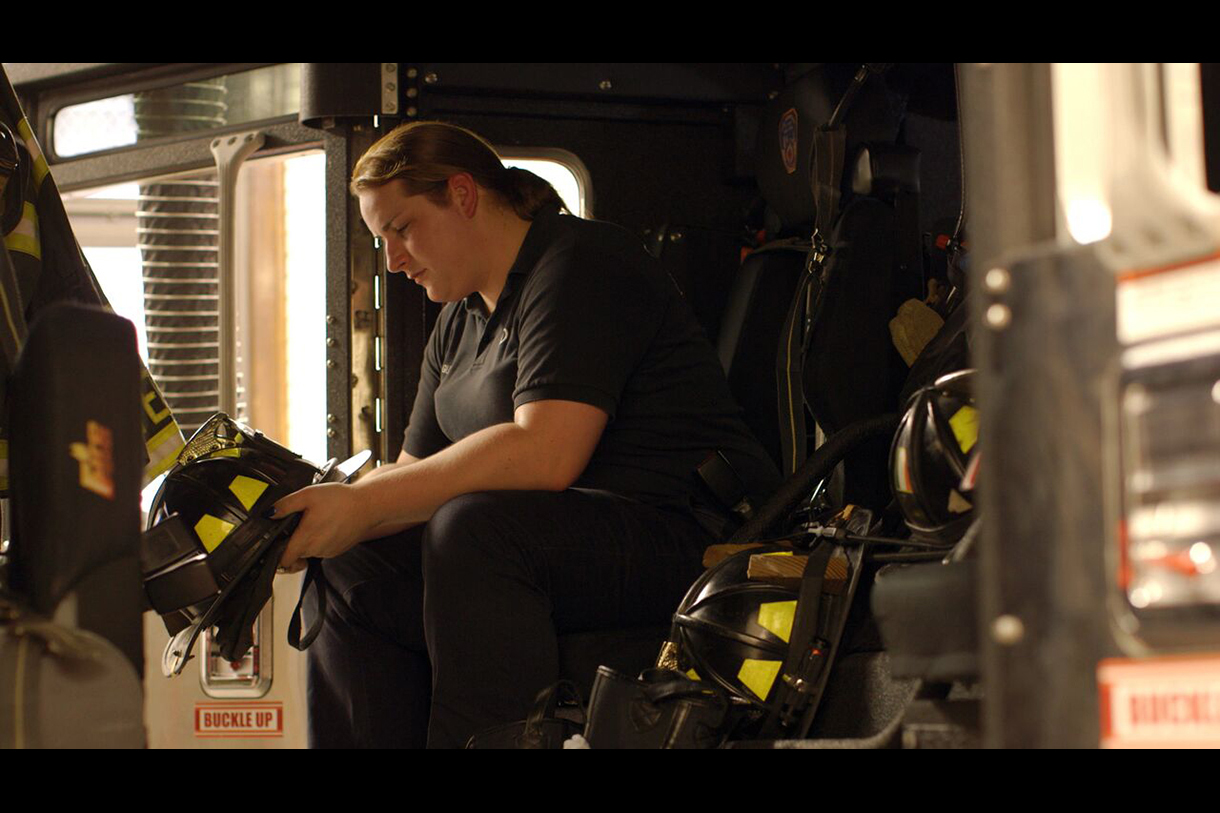 Opening March 1, the Chicago Feminist Film Festival is screening what Hollywood won't.
"When people ask me to define feminism, I always think about this BuzzFeed quiz," says Cinema Art and Science assistant professor Susan Kerns. "It asks you: 'Are you for basic rights for all humans?' If you answer yes, it says, 'Congratulations, you're a feminist!'"
Kerns and Michelle Yates, assistant professor in Humanities, History and Social Sciences, are the faculty members behind Chicago Feminist Film Festival (CFFF), a festival with a mission that goes beyond a simple BuzzFeed quiz. Columbia sponsored and produced, the free festival works to create "inclusive public spaces for under-represented artists to share their work – particularly women, people of color, queer and transgender folks, given their struggle for visibility in the mainstream film industry."
"White men are wholly overrepresented as filmmakers in Hollywood," says Yates. "A lot of what you see coming out of Hollywood are repeated tropes and narratives. Part of our mission is to broaden the scope of stories we get to see on the screen," says Kerns. While this might mean an original story, it also might mean a gender inversion of a story we've seen before.
Columbia student Mikaela McParlan's Game Master is a short film screening at the festival. The film centers around Dungeons & Dragons, but the main character is female. "It's an absolutely relatable film," says Yates, "but it's not a film I've seen within traditional Hollywood narratives."
"There are a lot of of action and science fiction films that focus on the white man savior. When that becomes the only focus of films, our cultural consciousness of what can be represented in film is really limited," says Yates. The festival aims to fill that gap by showcasing films that break out of such tropes.
Julie Sokolow's Woman on Fire, a feature at the festival, is a documentary that follows the first openly transgender firefighter Brooke Guinan as she transitions from male to female in the male-dominated New York Fire Department. "Society is ultimately flexible," says Julie Sokolow, director of the film. "What is strange today is familiar tomorrow...I hope people can take inspiration from Brooke's story."
According to Kerns, allowing audiences to experience different perspectives and different people's lives, whether fictional or nonfictional, is what the CFFF is trying to achieve. "All of those things make us better people."
For more information and a full festival schedule, visit:
Chicago Feminist Film Festival
Wednesday, March 1 – Friday, March 3
1104 S. Wabash Ave., 8th Floor
Film Row Cinema