Columbia College Chicago Hosts Second Annual Chicago Feminist Film Festival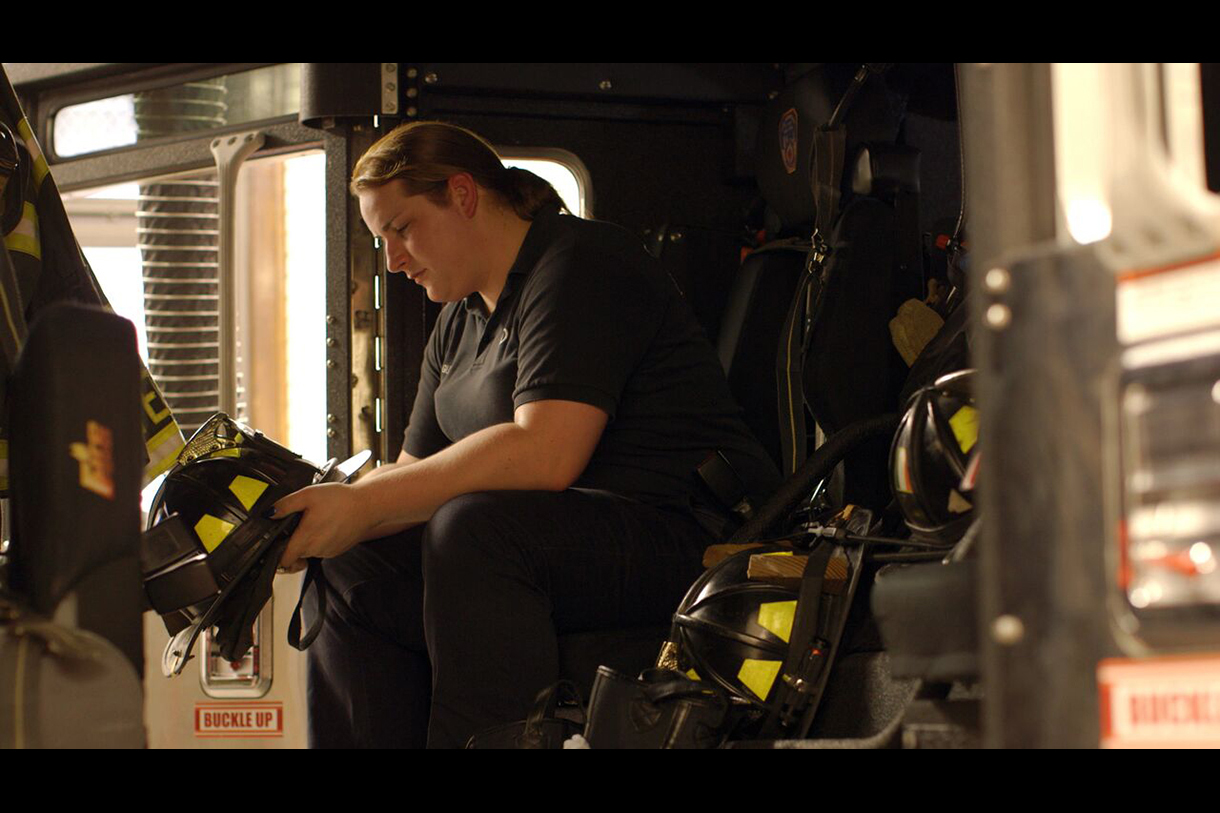 Festival highlights films created by and featuring traditionally under-represented individuals from diverse backgrounds around the world
CHICAGO (Feb. 16, 2017)—Columbia College Chicago will host the Chicago Feminist Film Festival, now in its second year, featuring 55 short films produced, directed and/or created by individuals of diverse backgrounds from around the world, including seven films from Columbia alumni and students. The festival draws attention to the need for greater diversity and representation of under-represented individuals in the film and entertainment industry. The event will be held at Columbia's Film Row Cinema, 1104 S. Wabash Ave., in Chicago, March 1 to 3. The festival is free and open to the public.
"The Chicago Feminist Film Festival celebrates the work of under-represented filmmakers—particularly women, people of color, queer, and transgender folks—but also seeks to broaden the spectrum of stories being told about different kinds of people, given their struggle for visibility in the mainstream film industry," said Susan Kerns, assistant professor, Cinema Art and Science. "The festival gives us the opportunity to address this under-representation and provides a dedicated platform to showcase diverse filmmaking talent."
The festival will kick off on March 1 with a screening of the critically-acclaimed all-female-directed horror anthology XX, which includes the directorial debut of musician St. Vincent as well as a directorial contribution by Karyn Kusama (The Invitation, Girlfight). XX Director Roxanne Benjamin (Southbound) will be in attendance and available for a post-screening Q&A. The event will conclude with the Chicago premiere of the documentary Woman on Fire, which focuses on New York City's first openly transgender fire fighter. Woman on Fire Director Julie Sokolow and the documentary's subjects Brooke Guinan and James Baker, will also be in attendance and available for a post-screening Q&A. The full schedule is available at www.chicagofeministfilmfestival.com.
A recent study by the University of Southern California-Annenberg School for Communication and Journalism analyzed the top 100 highest-grossing films each year from 2007 to 2016. The study shows that out of these 1,000 films, only four percent were directed by women and out of 1,114 directors, only 45 were female. Of these 45 female directors, only three were black and three were Asian American. The study further noted that for every female director there are approximately 23.8 male directors.
"Studies on diversity levels in the film industry illustrate the need to encourage more opportunities for those who have been typically marginalized in this field," said Michelle Yates, assistant professor, Humanities, History and Social Sciences. "The festival allows us to provide under-represented filmmakers the recognition they have earned. We are pleased to have Columbia's support in our efforts."
The Chicago Feminist Film Festival showcases independent, international film, predominantly shorts, spanning documentary, fiction, and experimental genres. This year, festival organizers received 800 films for consideration, from which 57 short films from 22 countries were selected. Among the films selected, the festival will feature films by Columbia alumni Shayna Connelly (Director) Gardening at Night, Eve Studnicka (Producer) and Catherine Woods (Production Designer) Dollface, as well as the directorial work of Columbia students Adele Franck, Spin Cycle; Youngbin Song, Umami; Dana Jacobs, I.D.; Mikaela McParlan, Game Master, and Jasmine Hart, Just Another Day.
###
Columbia College Chicago is a private, nonprofit college offering a distinctive curriculum that blends creative and media arts, liberal arts and business for more than 8,000 students in more than 100 undergraduate and graduate degree programs. Dedicated to academic excellence and long-term career success, Columbia College Chicago creates a dynamic, challenging and collaborative space for students who experience the world through a creative lens. For more information, visit www.colum.edu.
Media Contact:
Anjali Julka, 312-369-7016, ajulka@colum.edu